*Yawns*. More work.
Liir is almost done. Just got a few more sections to add as well as converting the construction ship into a section instead of a dedicated vessel like I did with Solforce.
Early game the Liir have Psi-enabled cruisers which while structurally weaker than the other factions, allows for some interesting micro if one so desires. Psi will always have its limitations but it is a severe damage boost for the Liirian AI as they don't have nearly as many restrictions on them.
They also turn more or less instantly and their ship speeds are identical to one another as long as they share the same engine type (for anything CR or larger) so keeping a formation is easy and responding to surprise attacks is simple due to their rapid turning ability.
They have almost no medium mounts barring the Prestor Zuul Battleriders which now require a tech to unlock. This lets them focus on light and heavy mount weapon techs but this means that most Liirian ships either have a lot of PD or none at all.
They have the second best set of battleriders out of all of the factions though their drones are "generic". They retain their BattleCruisers and Battleships which while not terribly well armored and lacking in structure compared to actual CRs and DNs, contain a lot of firepower and depending on the section, do have access to medium mounts. Indeed, BattleCruisers are the only way for the Liir to access Assault Shuttles.
The Liir are terrible at destroying colonies in the early game like most factions, relying on the non-tracking torpedoes to do that as they don't get their assault shuttles until a bit later.
Midgame they get a large boost due to their DNs which have immense firepower due to their lack of medium mounts "lowering" their potential. The DNs share the usual trait of near-instant turning speeds though are slow compared to the other factions. They gain access to the "crusade" CnC section in the DN era which is basically an improved protectorate ship which doesn't need research. Their normal DN CnC ship is the only shielded DN in the game with twice the shield strength of CR variants.
Lategame they are one of the strongest factions though they rely heavily on their battleships for this alongside their research speed advantages. While their LVs are weaker than the other factions due to almost all of them being carriers of some sort, a fully armed late-game Liirian Crusade fleet can field more larger ships than any other faction, even more so than the Zuul.
Inbuilt Psi abilities are restricted to the CR range. There will be a Psi CnC ship (for all factions) but this is as of yet not made.
And no, you can't build The Black. At least by default - it can be modded in as I've updated him.
------------------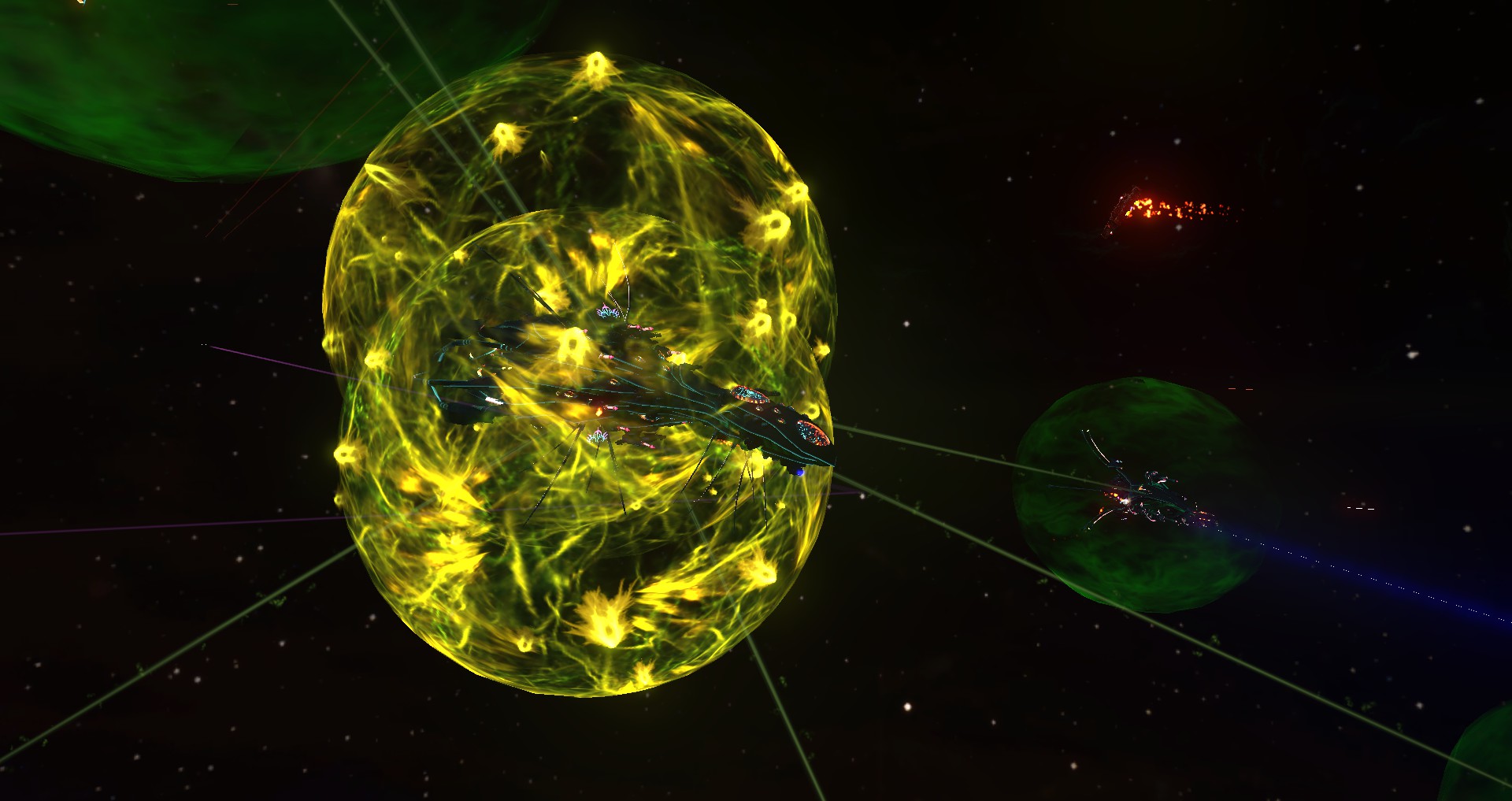 Due to AI using them, finally figured out how the corrosive (and nano) damage works.
Every tick of game time, it does the damage set in <DOT>*</DOT> to one bit of armor then spreads in an even line across the entire ship
as long as that section is within the cloud
. Once all armor is gone, it will then do that same damage per tick to the structure of the ship. Not sure how it determines which section to damage, but its usually the engine which takes damage first.
This has let me fine-tine these two missiles to make them more useful when compared to the other types PH offers.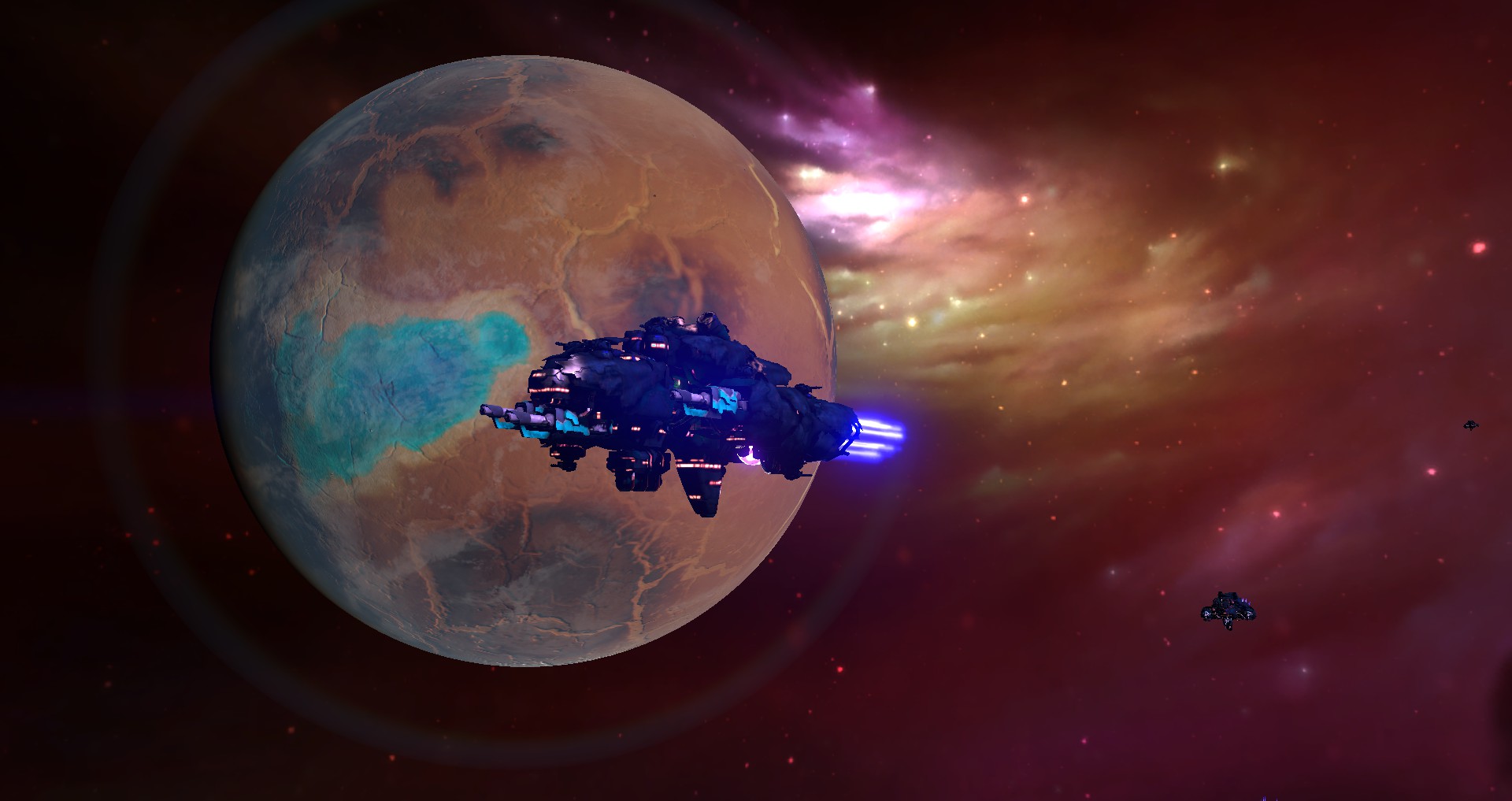 Looks like I've got a rouge atmosphere hiding in the commonassets file again.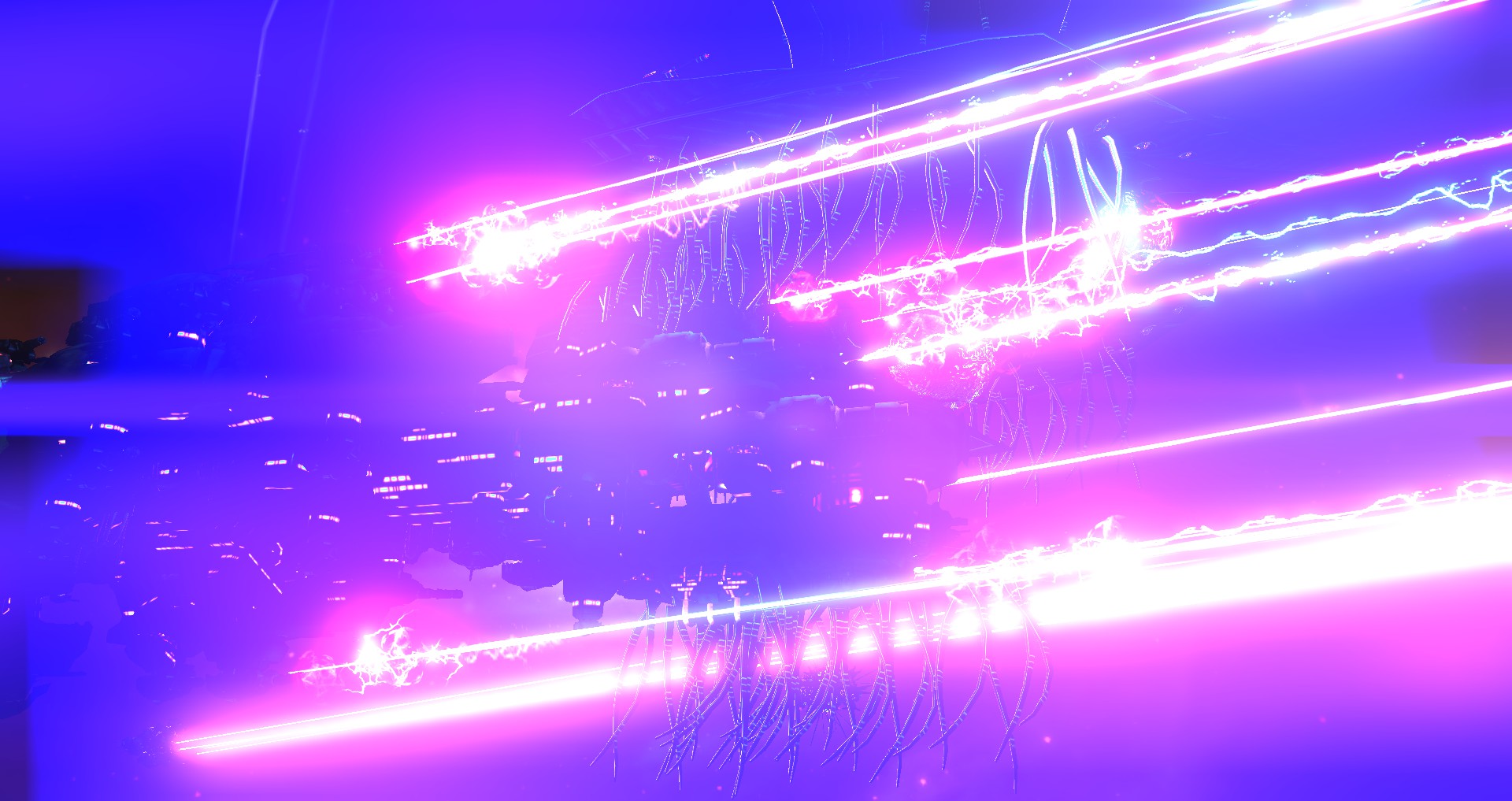 Battleships were always scary. With PH's updated weapons, they are even more so. Granted, they won't live long under fire.