willdieh

wrote:

↑

Tue Mar 12, 2019 7:10 pm

AI player tech preferences can be seen on the debug console with AI logging enabled in either Verbose or Standard log level (easier to read in the latter). It's displayed each time an AI player chooses a new technology to research. The line will show the tech preferences of the player in curly braces just after the turn number.
I know about the tech scoring, its the weapon scoring I'm more interested in. Is there any automated way to get that information such as the console, or do I have to resort to maths?
--------------------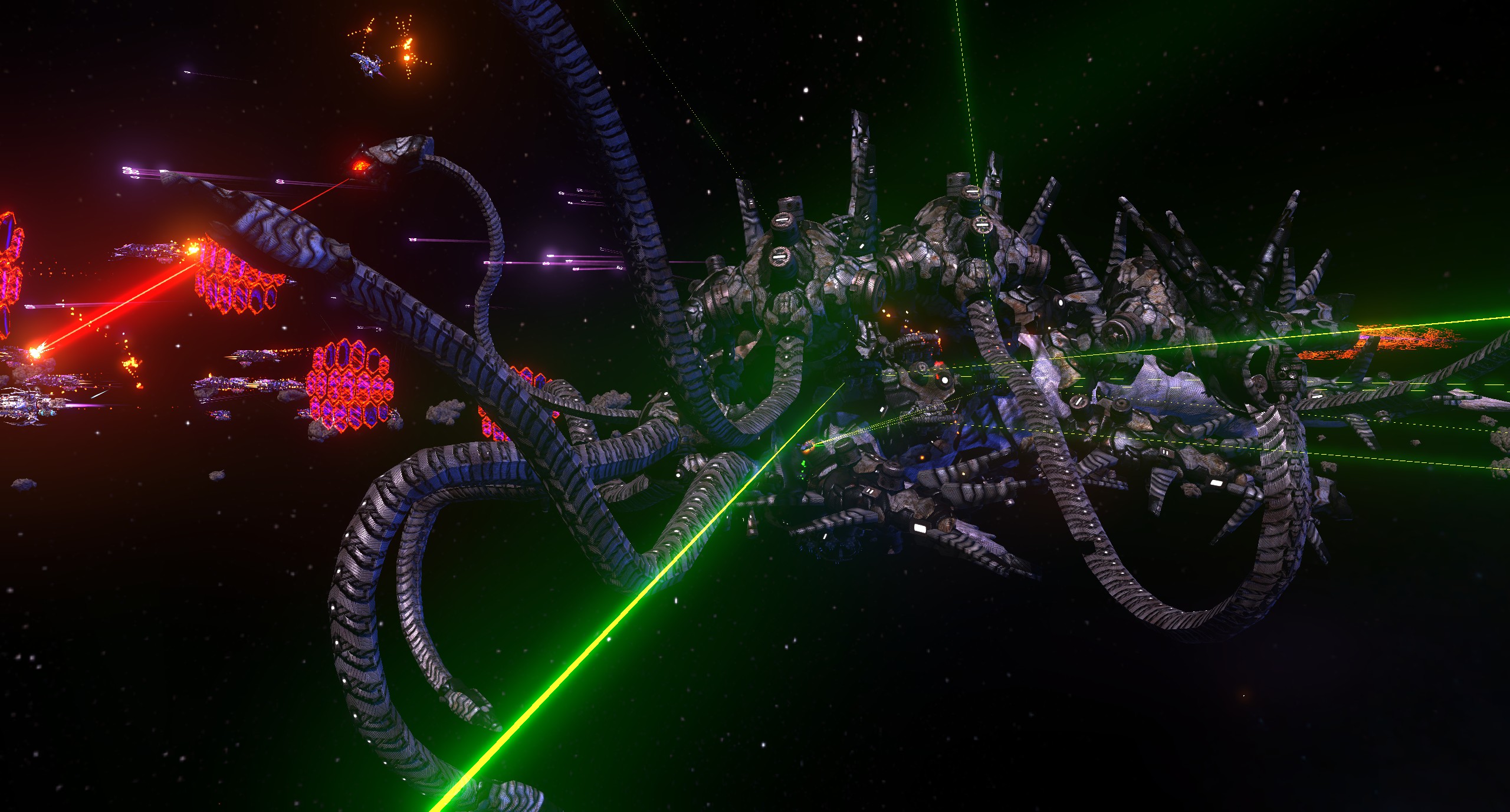 Zuul's update is ongoing. Suul'ka are updated once again to use the updated weaponry.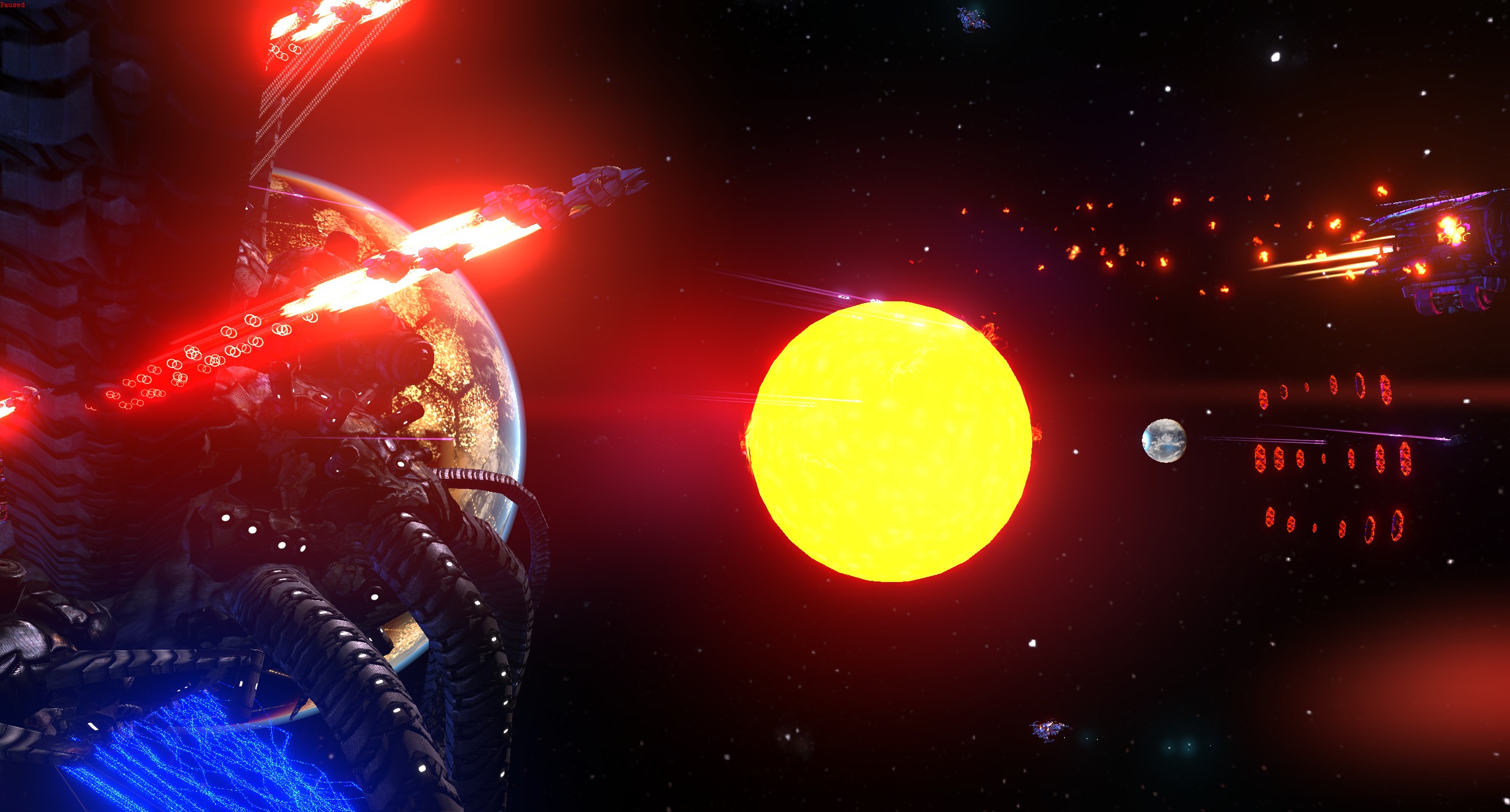 There's been numerous changes within the last week and a half - such as 'new' effects for grapple weaponry.
Anyway, I've been revising certain weapons - lasers, blasters and antimatter-era ballistics have been redone. PD weapons have had another pass. EMP and Pulsar Torpedoes have been redone into light and heavy EMP torpedoes which while they are not tracking weapons anymore, have a large blast radius (alongside a low rate of fire) so they should be a little more useful over just using the much simpler disruptor torpedoes. I've also changed Torpedo Capacitors into a new tech which allows certain types of DFT (Direct Fire Torpedoes) to be fitted into heavy and very heavy turret mounts at high costs, lower accuracy and considerably lower rate of fire.
Lasers now come in three types: the green laser, UV laser and X-ray laser. All three do different things.
The
Chemical Laser
(Green Beamer) is the laser-based PD option.
Very
short range and very high rate of fire with perfect accuracy though low burst damage. Out of the various types of PD, this one is best used to deal with drones who stray too close and swarms of missiles but due to how missiles now work in PH, it is
not viable
against IOBM or Polaris missiles as they have too much health to be stopped in time.
The
UV Laser
(UV Beamer) is a laser based stand off weapon which has perfect accuracy, reasonable rate of fire and a long range for a laser type weapon.
The
X-ray Laser
(X-Ray Beamer) is the brawler variant of the UV laser which fires much faster but has a much shorter range and higher overall DPS and better ability to pierce armor.
Lasers work different than vanilla beamers as they have a rapid rate of fire but a very short beam duration.
Blasters (Lasers) come in two types, stand off and brawler. In practice, the red blaster is a shotgun-type brawling weapon and the green blaster is a longer ranged, slower firing blaster. UV and X-ray are the upgrades once researched which improve their particular variant. While they can be reflected by armor, they all get Ionic bonuses which gives them double damage to shields and the brawler variant trades the lasers sustained damage for higher burst damage.
AI wise, the AI's aggression has gone down the drain alongside their choices in what they are sending. I've not seen a single invasion mission from any of the three AIs. Not one. Not to mention that the ships that they are sending don't make sense for PH, so nearly all of the AI issues (possibly including them not sending any invasion fleets or using the invasion mission) may be due to PH not playing well without dedicated planet attacking weapons and designs. Most planets won't even be scratched by most weapons such as ballistics, lasers and most other things which is not how VAE or Vanilla works. So its just a case of me redoing the fleet template file.
Hiver AI wise, they've not tried to gate any of my systems. They do a strike mission and then leave. That's not how Hivers are supposed to engage in combat.
Anywho, I'm going to be investigating if I get time\interest in seeing if I can add custom weapon icons somehow. PH has a lot of weapons and not all of them have viable icons or icons which make much sense. I can do quite a lot more if I can do that.