Small to medium maps. I don't enjoy massive turn times so the larger maps either have a smaller variant (Jax for example, I've got a version which makes it a 4 player map instead of 6 with the north and south 'arms' removed) or just don't get used.
Since there's no ingame way to set the number of planets per star in the actual game itself (Note to self: Add that to SOTSHD\SOTS3 wishlist), I'd have to make another systemparams file with lower planet counts in mind.
As for settings, I try and leave everything on basic vanilla settings (100%) with only the starting money increased as high as it can go since I can't figure out how to change it by default.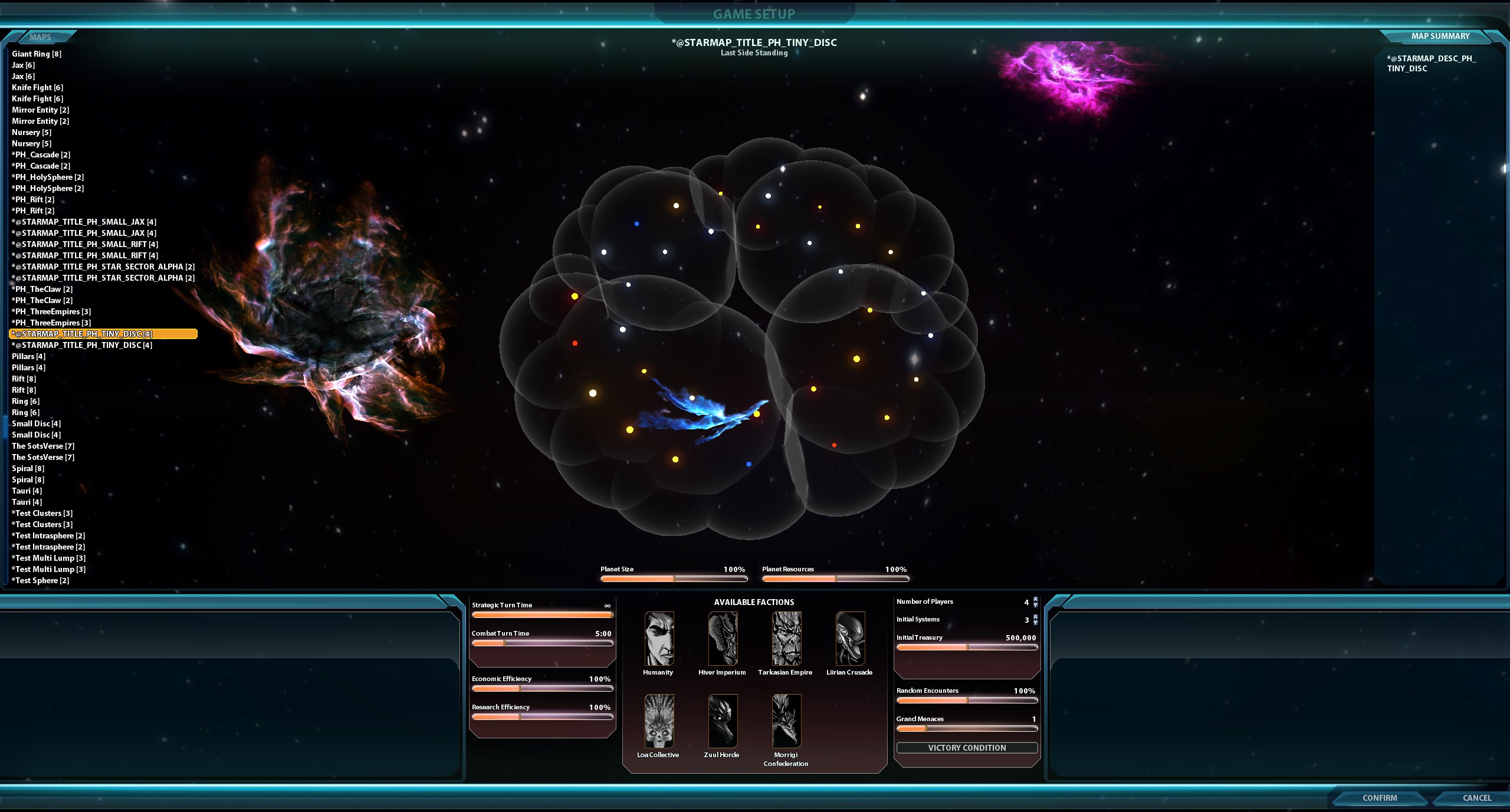 Is the map I'm using in the Liirian Crusade match that I posted a few days ago. I find it to be quite fun since space is limited and since the AI
usually
don't ally with each other, its a constant battle between the AI on the left, right and depending on their faction, from across the little empty void.
No reason why it shouldn't work - granted it has string errors as you can tell, but they don't actually matter. Solforce's nodelines are functional as well.
------------
EDIT:
The Liirian Crusade is still being worked on. Starting from the top of the file list, the drones and battleriders are done, working on BCs right now. As I hate boarding pods with a passion and nerfed them to oblivion, I'm experimenting to see if this version might be fun to use.
Stats are not final
on the ship in the screenshot, this is very much a WIP. And yes, I fixed the description post screenshot.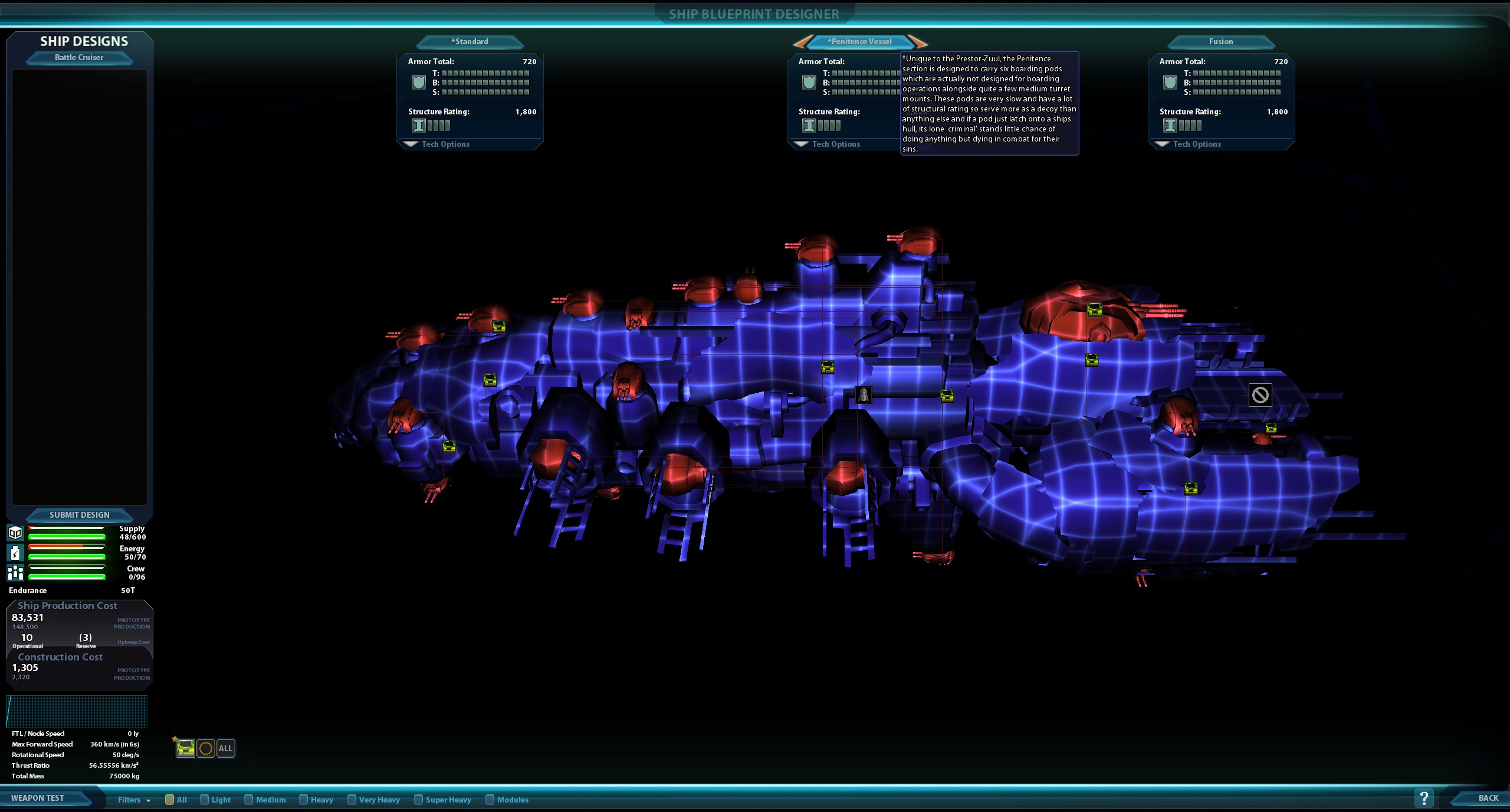 Penitence Vessel
"Unique to the Prestor-Zuul, the Penitence section is designed to carry six boarding pods which are actually not designed for boarding operations alongside quite a few medium turret mounts. These pods are very slow and have a lot of structural rating so serve more as a decoy than anything else and if a pod somehow latches onto a ships hull, its lone 'criminal' stands little chance of doing anything but dying in combat for their sins."
The goal is, essentially, that the boarding pods draw incoming enemy PD fire, drones and battleriders attention towards themselves. Since they only have a single crew member, even if massed, they probably won't be able to capture anything. Probably another questionable thing PH does, using prisoners as bait...