Normally I'd edit my last post, but there's quite a lot of pictures on this page so best if I make a new post.
As a part of my effort to get Solforce to release status, I've updated their modules. CR versions are done, DN versions will be done tomorrow when I get home.
Some of the more notable additions include: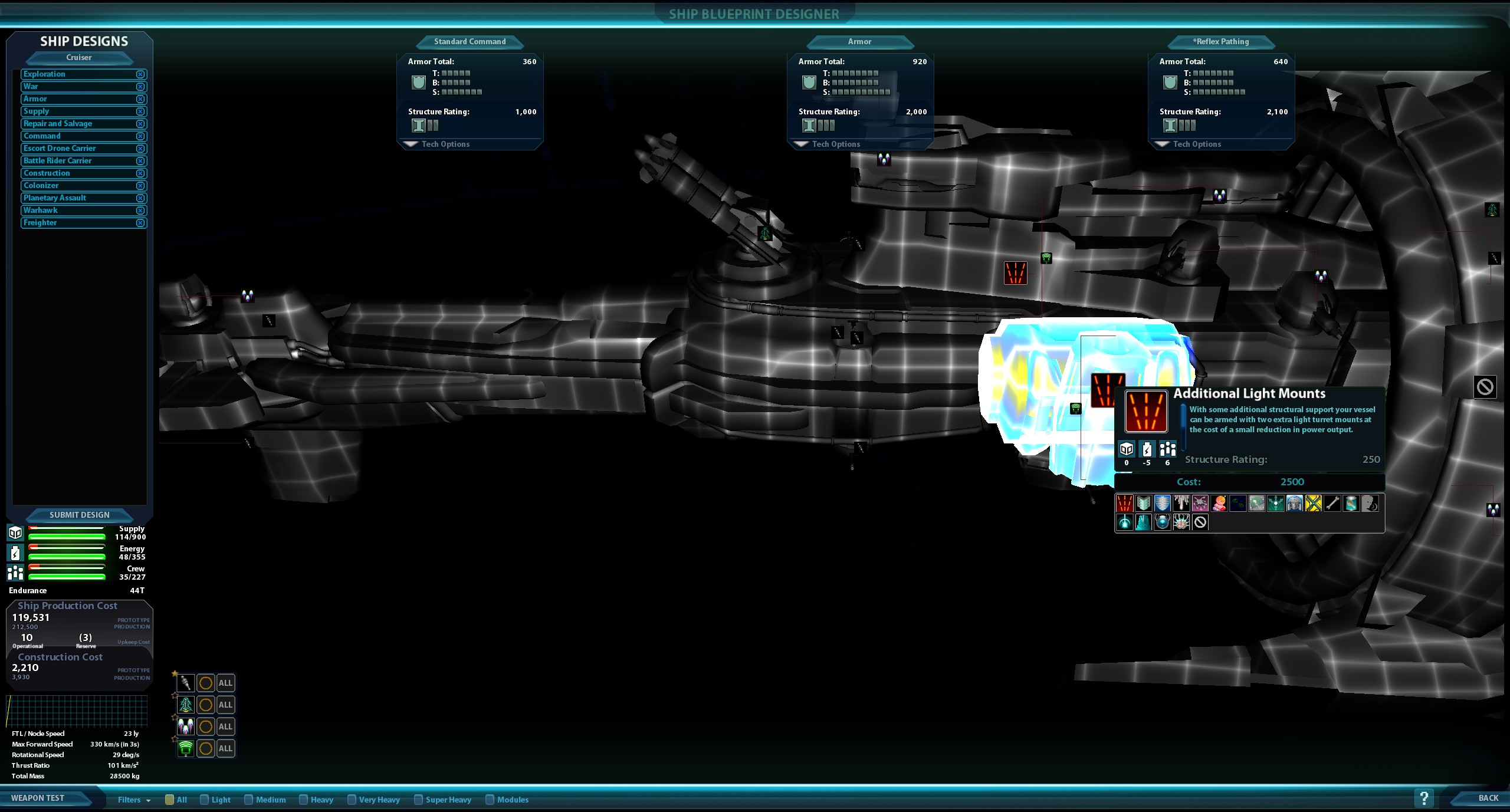 This is just the PD module renamed. No research is required.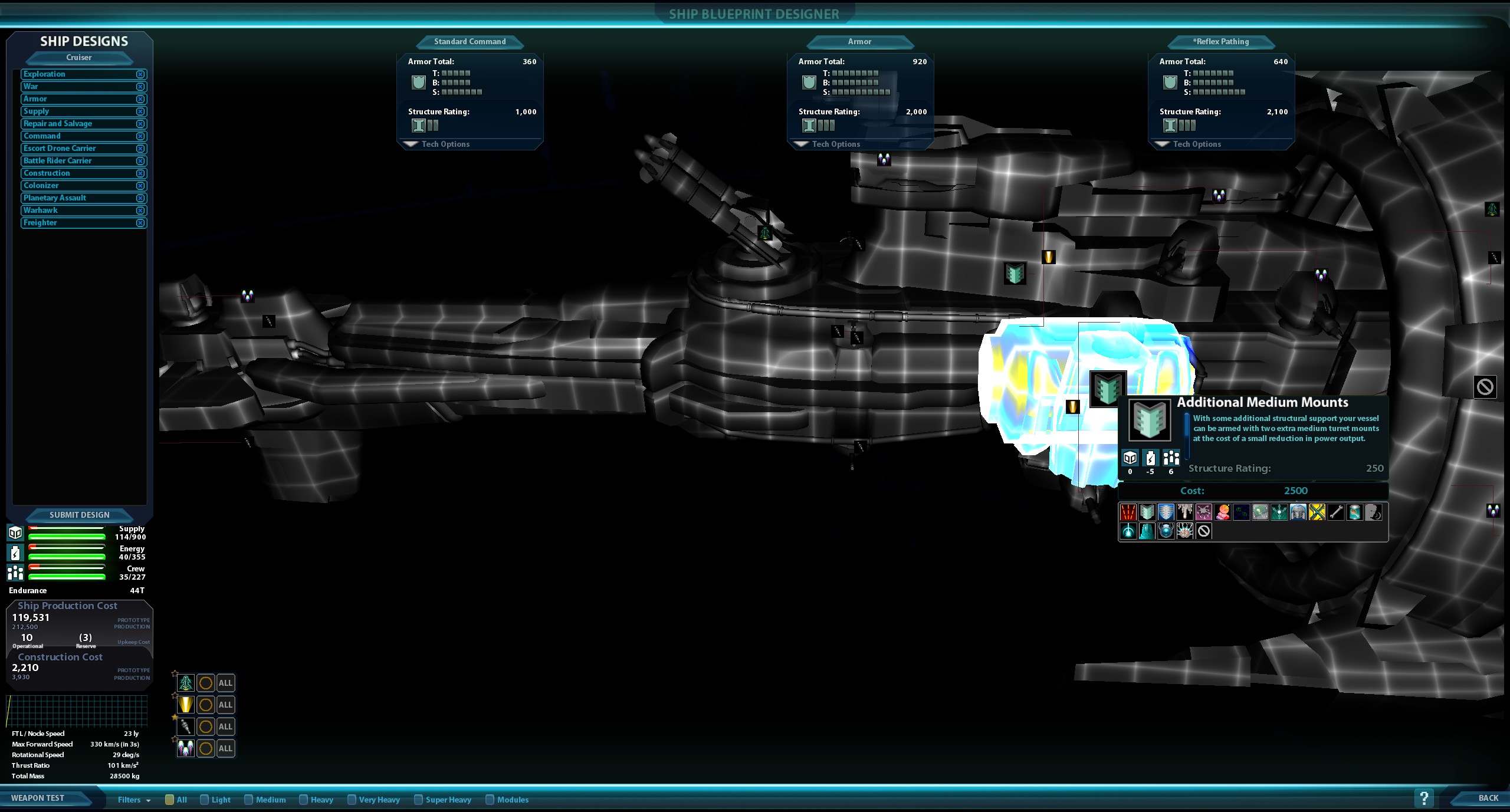 However the model looked good enough without clipping to be able to fit medium mounts - which I've added as a new module. No research required.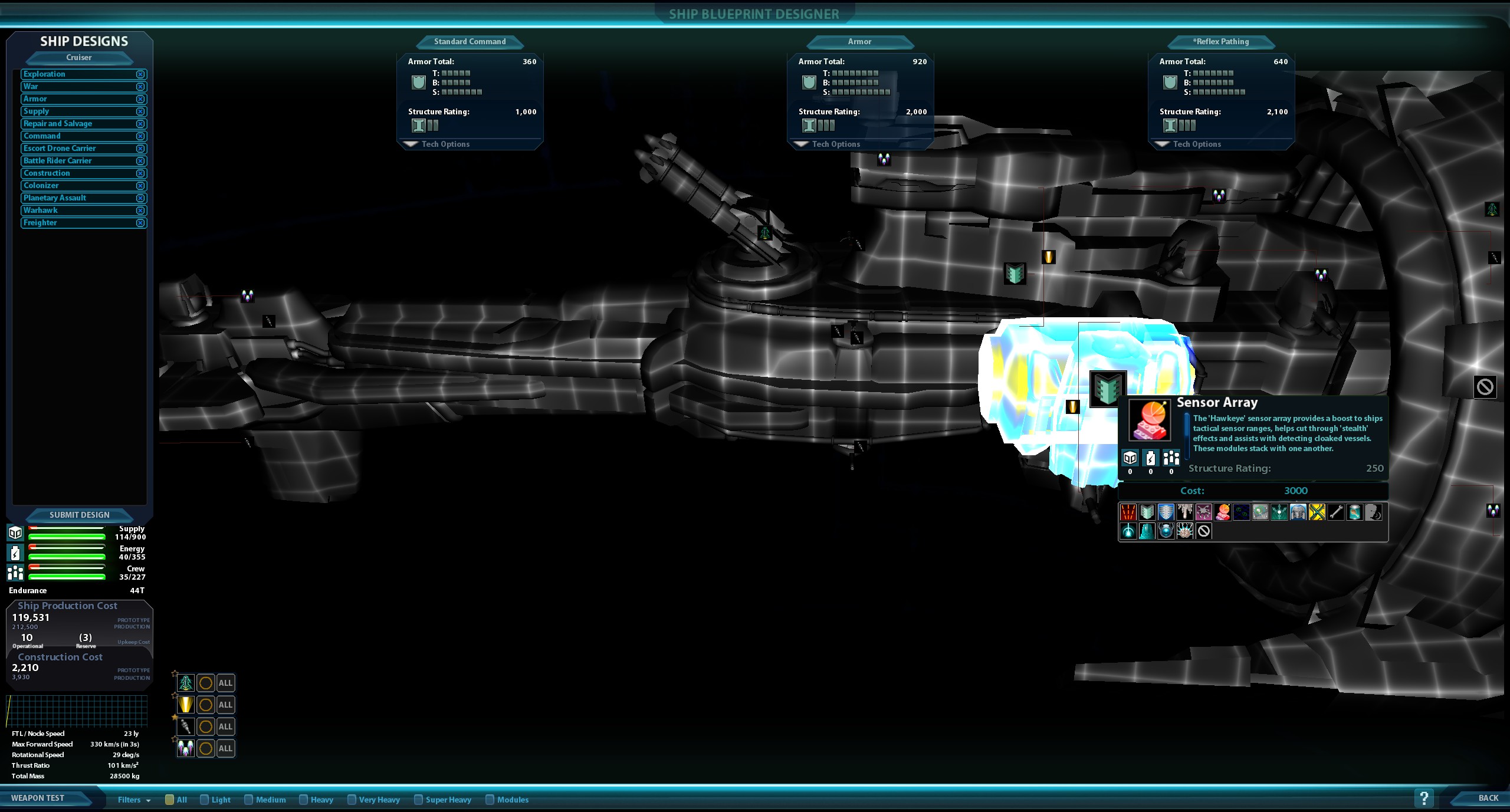 The base Hawkeye got upgraded considerably, and yes, I renamed all of the modules. Required Modular Sensors. (which I think is a starting tech in PH.)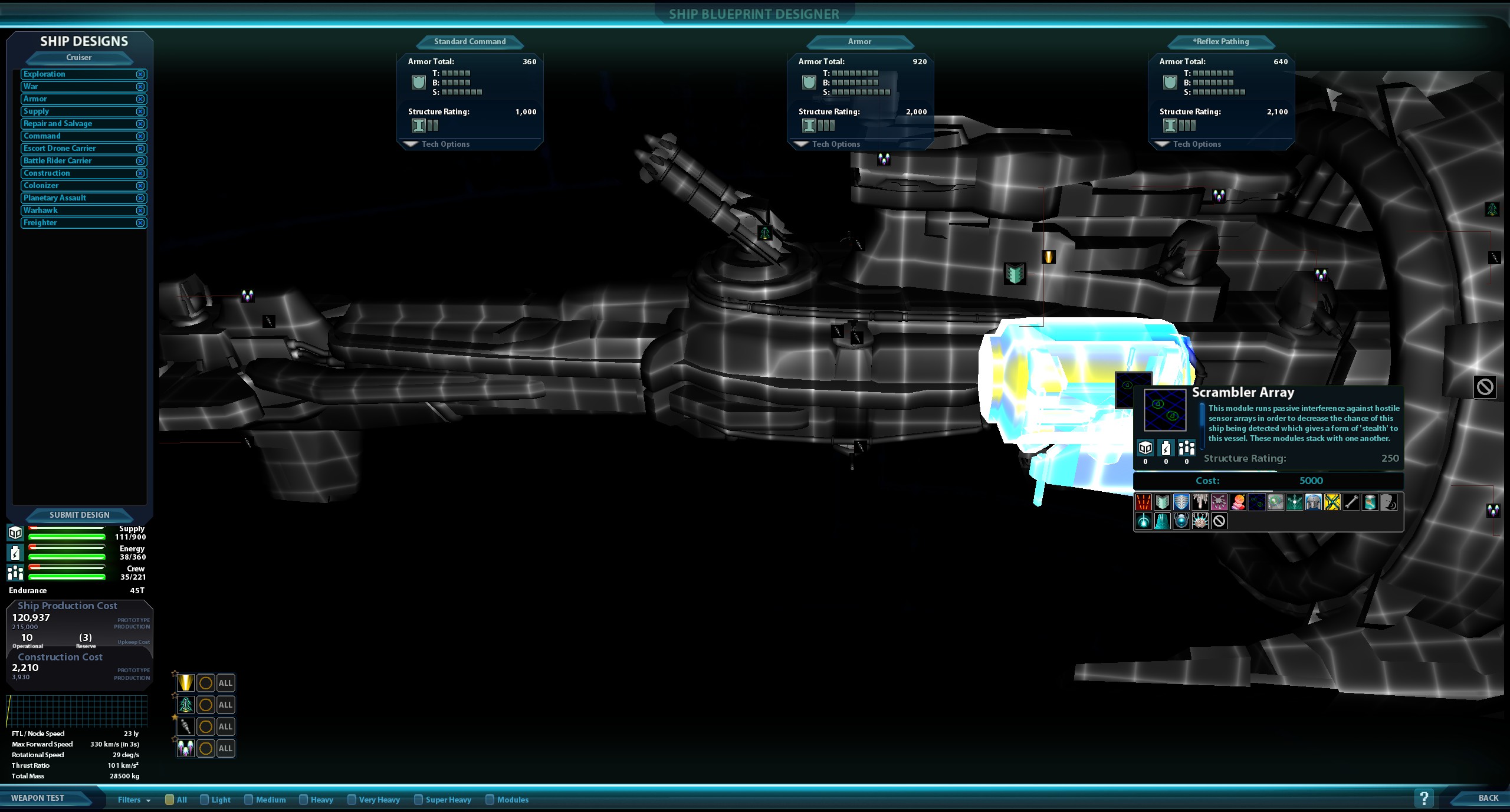 One of my new modules which does nothing but provide ECM which as the description states makes a ship harder to detect. Requires the Sensor Jamming tech.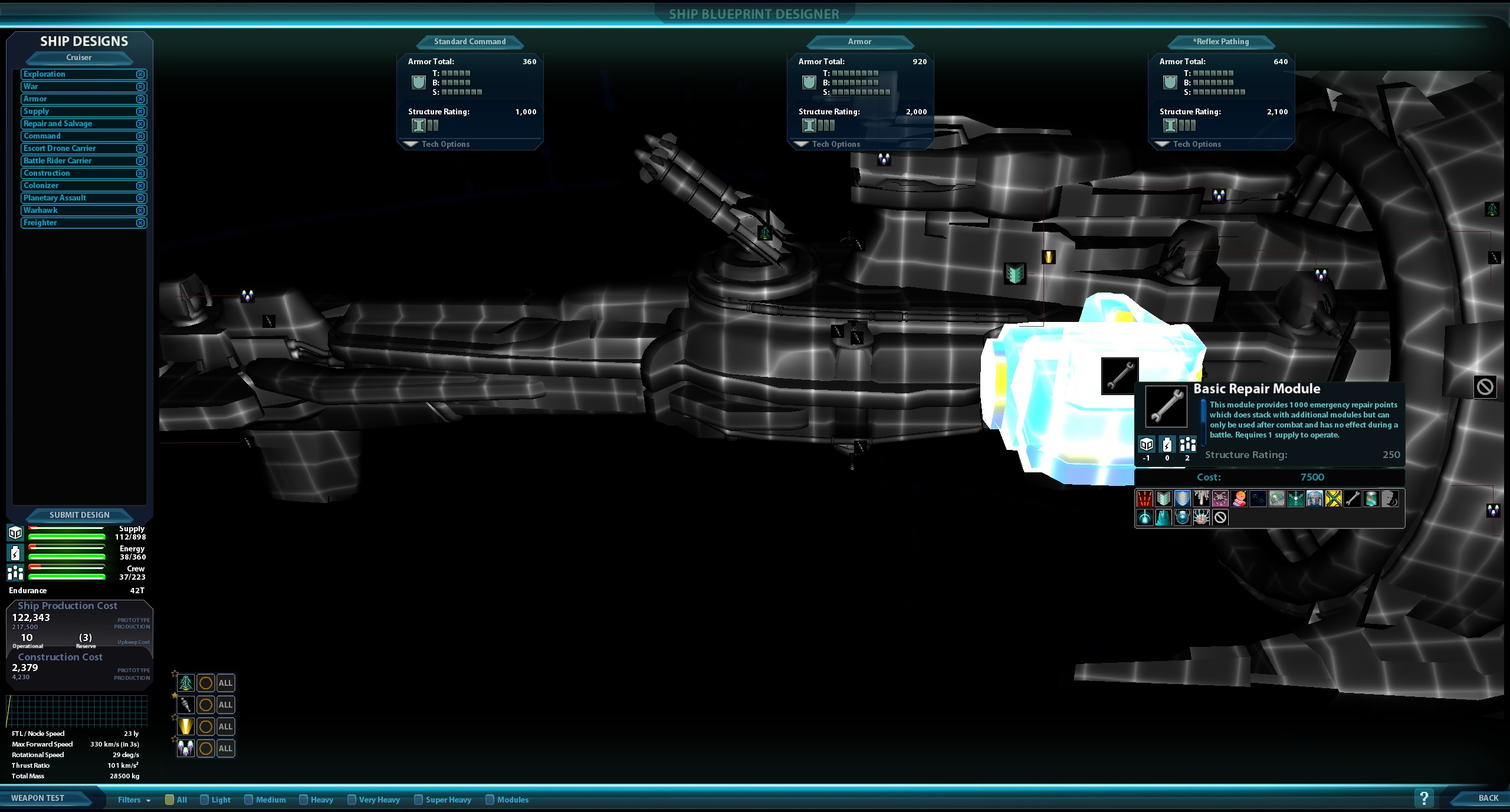 I made this module for the Liir\Liirian Crusade a long time ago and finally got around to giving it to Solforce. No research required to unlock it.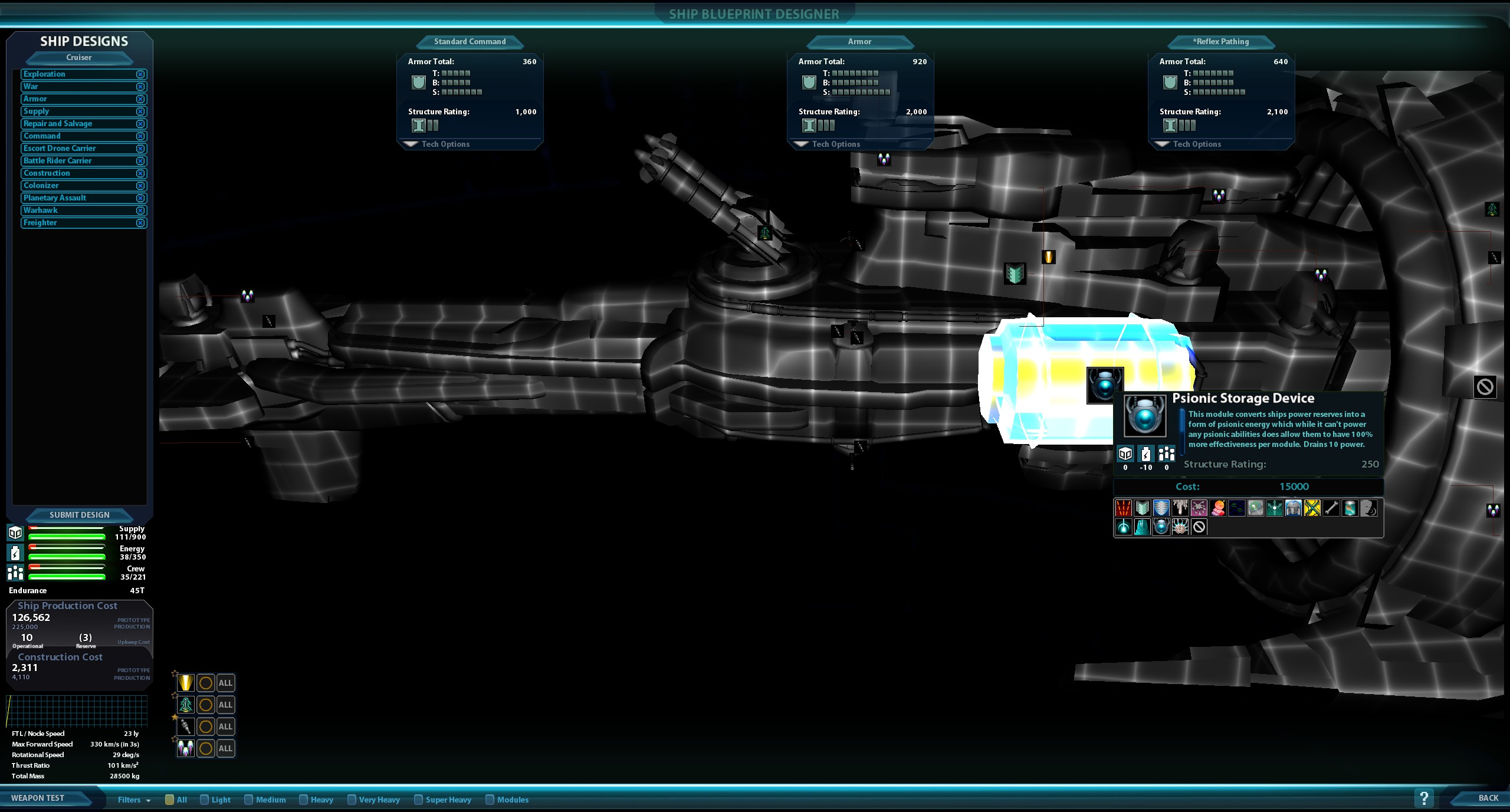 Not sure if this actually works as it requires testing but instead of increasing psionic capacity, this module is supposed to increase the effectiveness of psionic powers used by the vessel. Its a new module and requires a tech in the cybernetic tree which I have to redo since my last revision got lost somehow.
I've also finished the cleanup of the option extras on Solforce CRs, BRs and other riders. Nodefighters got a considerable buff so they ain't totally outclassed by Battleriders in every department apart from speed and they've gotten a few new variants to boot. However I'm not sure what to do with the Solforce Nodemissile as of yet - I was planning on making it a super-weapon which if given time can destroy a planet akin to a System Killer but something just sits wrong with that as far as I'm concerned.