Took me long enough, had other things interrupt as usual. My google drive is up and running and the SOTS2 stuff is public albeit not editable without asking me for access permission.
As of right now, SoS is uploaded, the 32 Million Color mod V5 and a single starmap (a variant of the Disk map made to be even smaller).
Can all be found at my
google drive
if its all working properly.
Will make a new thread once I've gotten some other stuff set up and uploaded. Let me know if there's any issues. Will add a link in my signature once I can confirm its all working.
For the record, the V5 Color mod is the same as the older versions however it has numerous tweaks in it due to PH existing.
V5 also comes stock with the "Neon Liir" for the Liir DLC skin and has the "Diplomatic" skin for the Loa. It does not include PH's texture changes.
The following were taken in PH, but the map is accurate.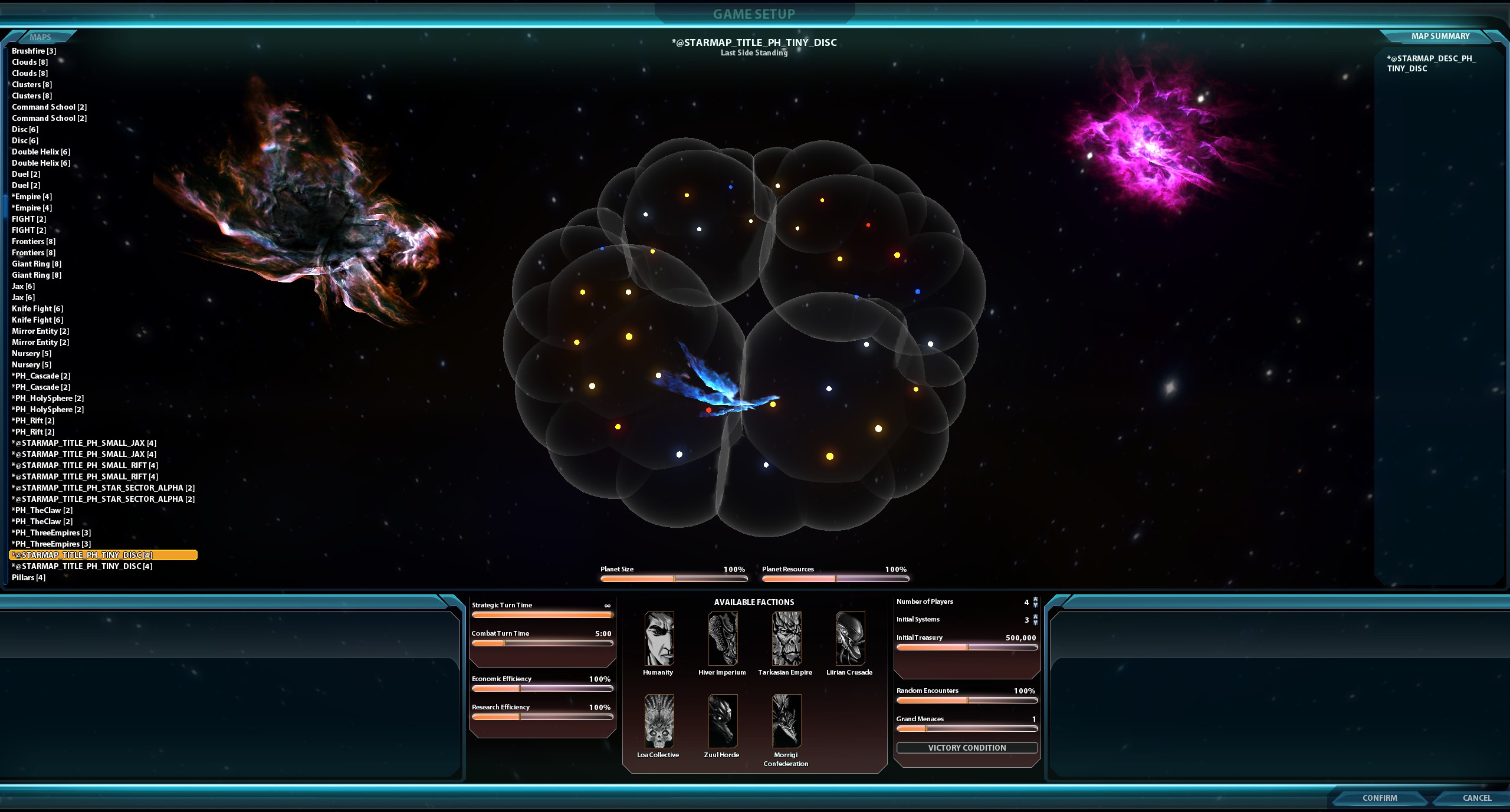 Tiny Disk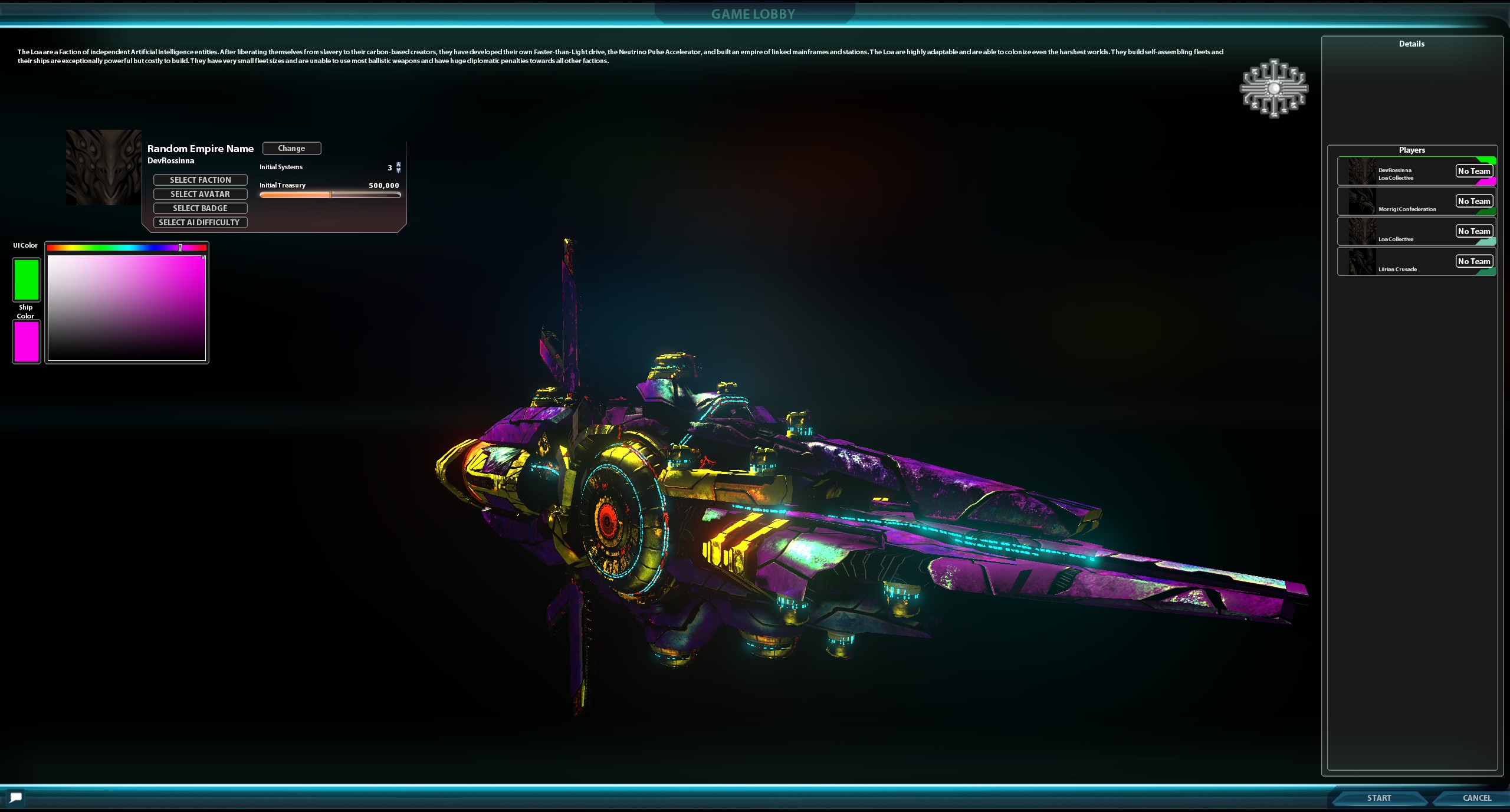 Diplomatic Loa - The gold is locked to that color.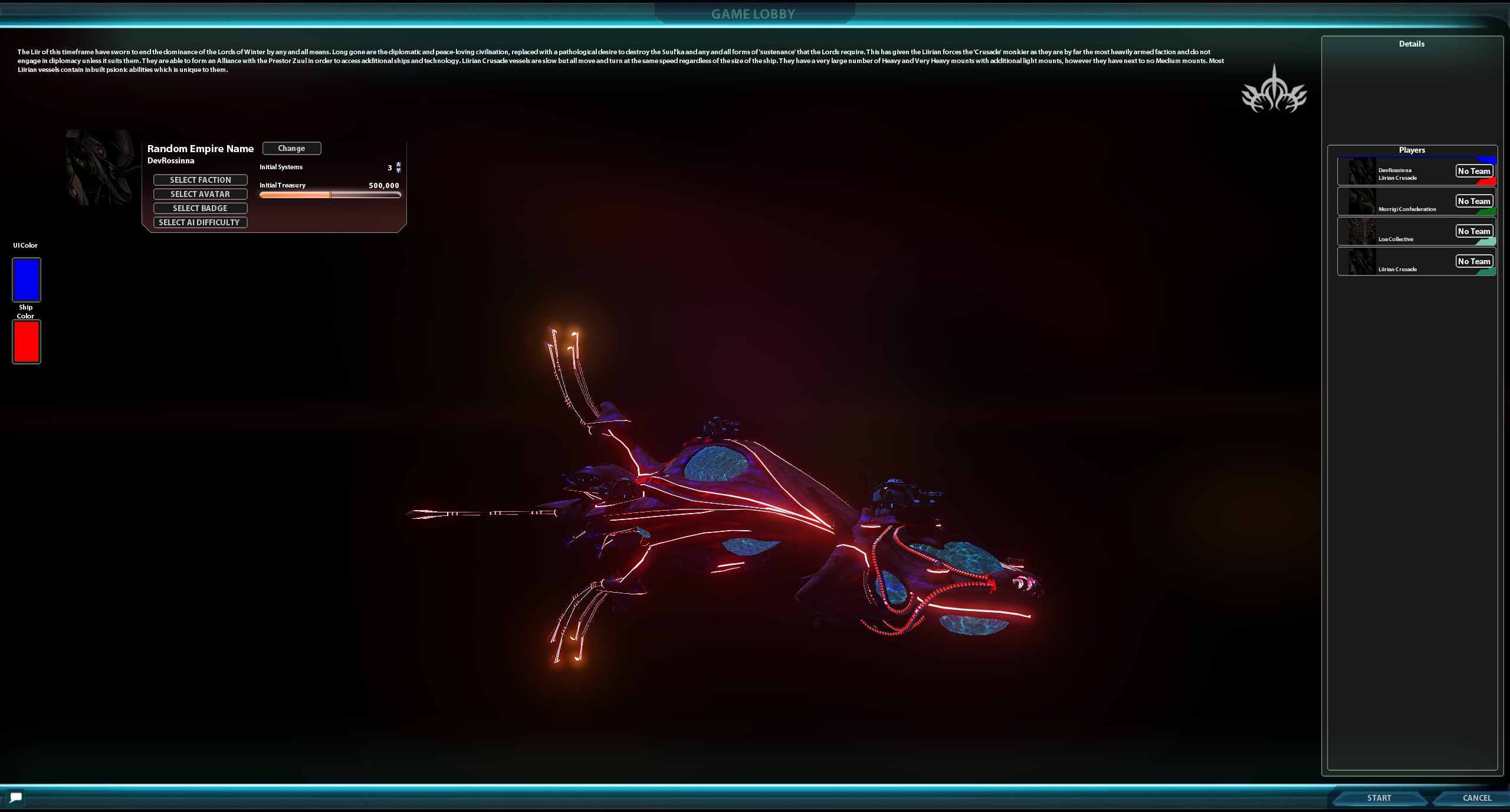 Neon Liir