Up to Turn 50 Test Match - SOLFORCE:
Status - Diplomatic mess. Alliances one turn, war the next. Almost like real politics.
No 'dev cheats' active barring 99 strat sensor range on level 5 naval station which I've not gotten to yet. (since I forgot to turn it off.) What you see is what you get.
EDIT: So what I'm doing is doing a 50 turn playthough with each faction with the exact same settings with all AI players also being that same faction. Tweaking and editing as I go, as this is how I usually do things.
-------------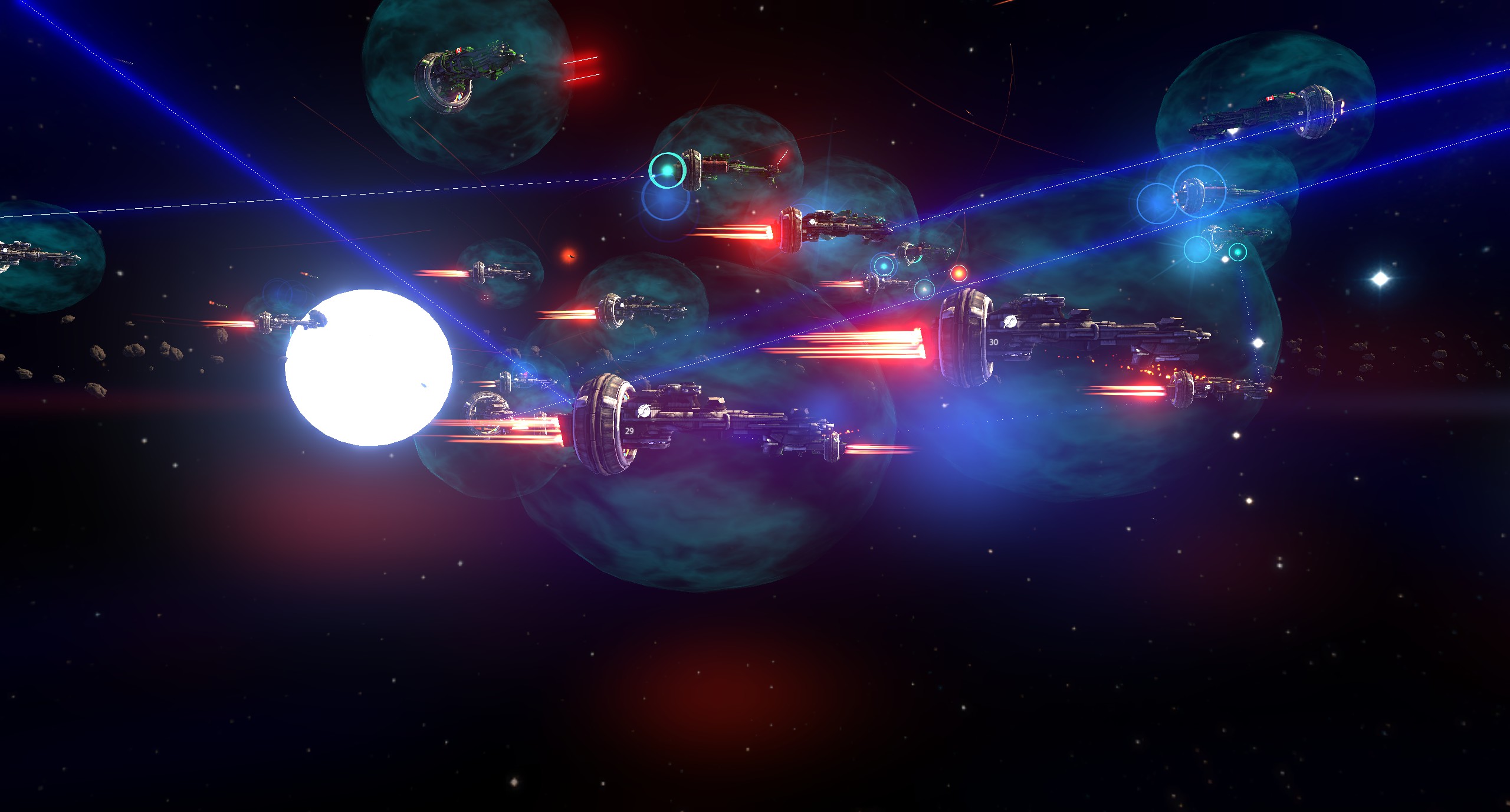 Turn 11. AI is already raiding my homeworld with multiple fleets.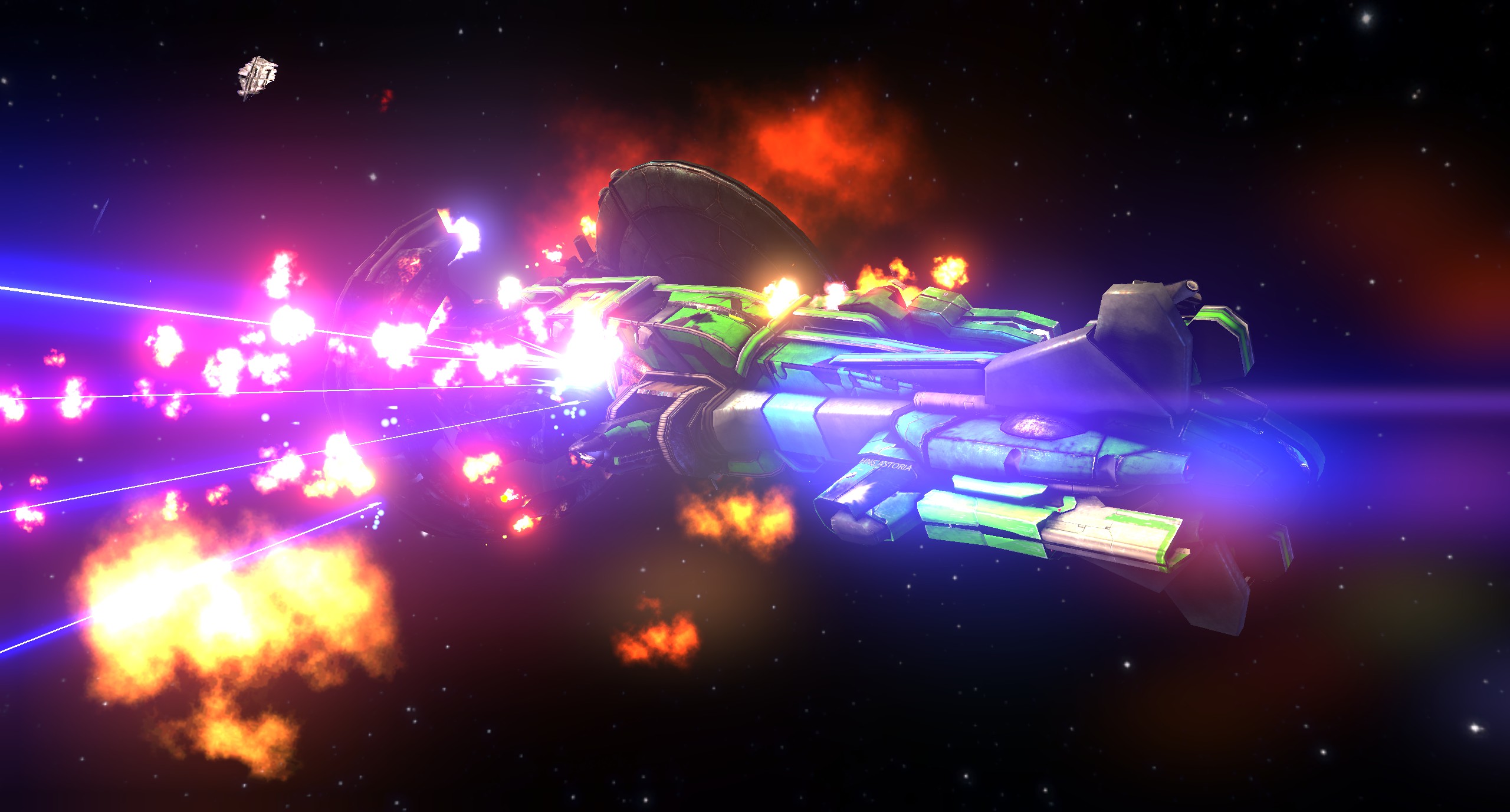 As a bit of a compromise, Solforce starting fleets still use the normal 'Combat Command' CnC so they can be easily focused fired but later on it won't be that easy since the AI will use the other designs which are much harder to spot.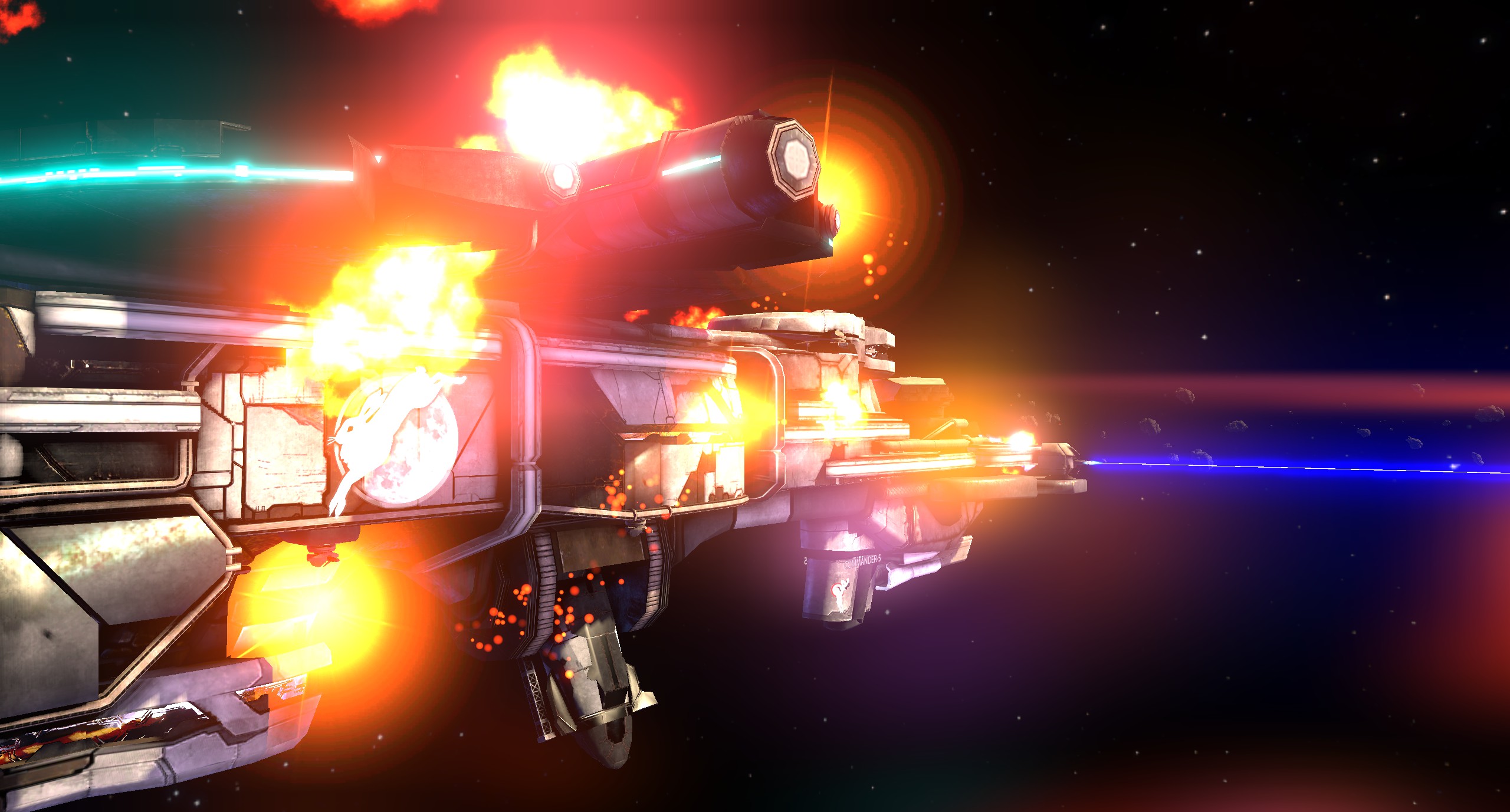 Of course the feeling is mutual since the AI hunted mine down with their drones.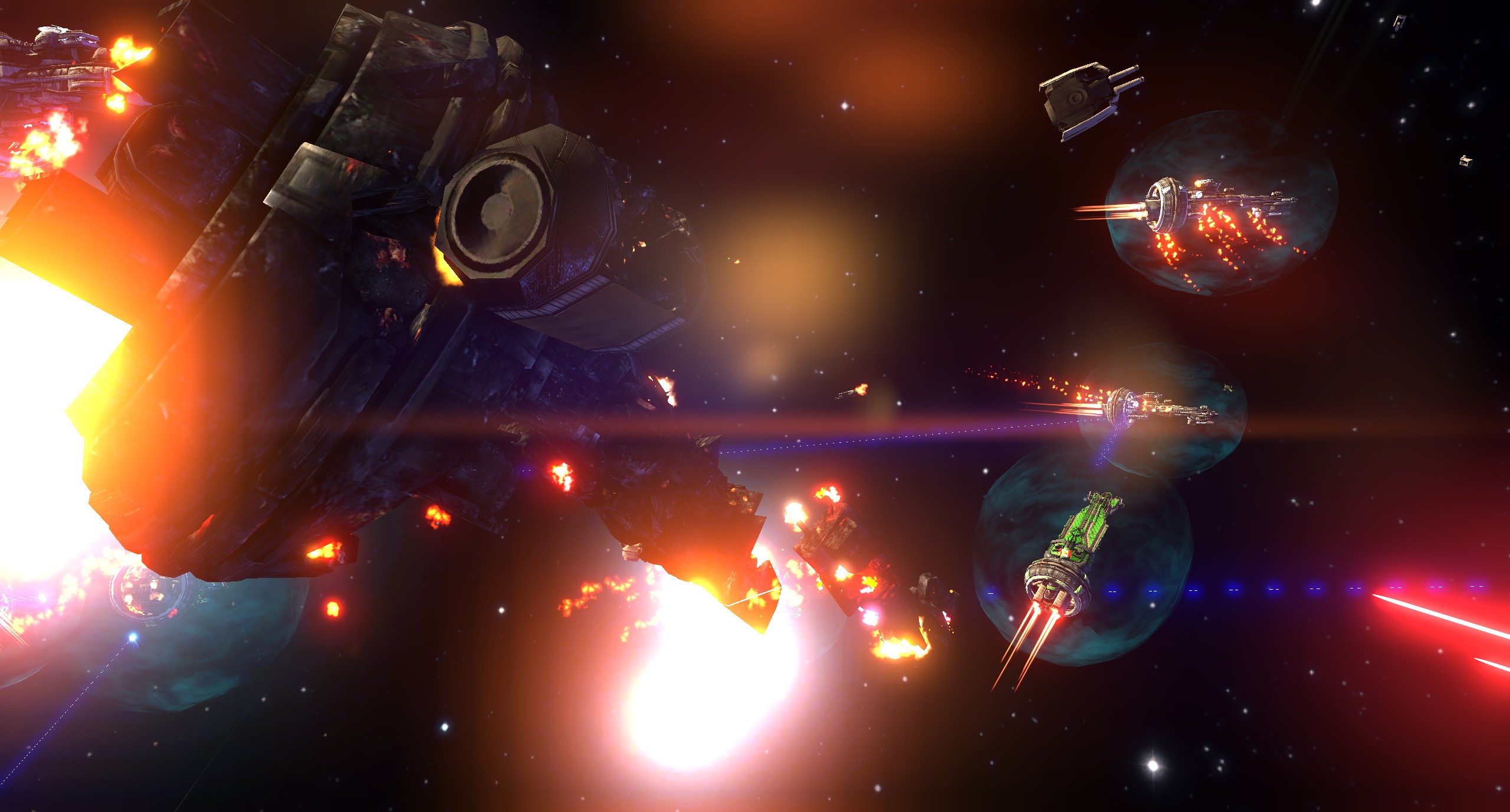 So I went for a Laser start with the green AI deciding to field Blaster weaponry. It turned out to be a balanced battle to my surprise - blasters when there's no reflective armor that early in the game (unless you want to research it turn on say, turn 8 or 9 since you don't start with the 1st armor tech in PH) are quite deadly which is the entire point of them being reflectable.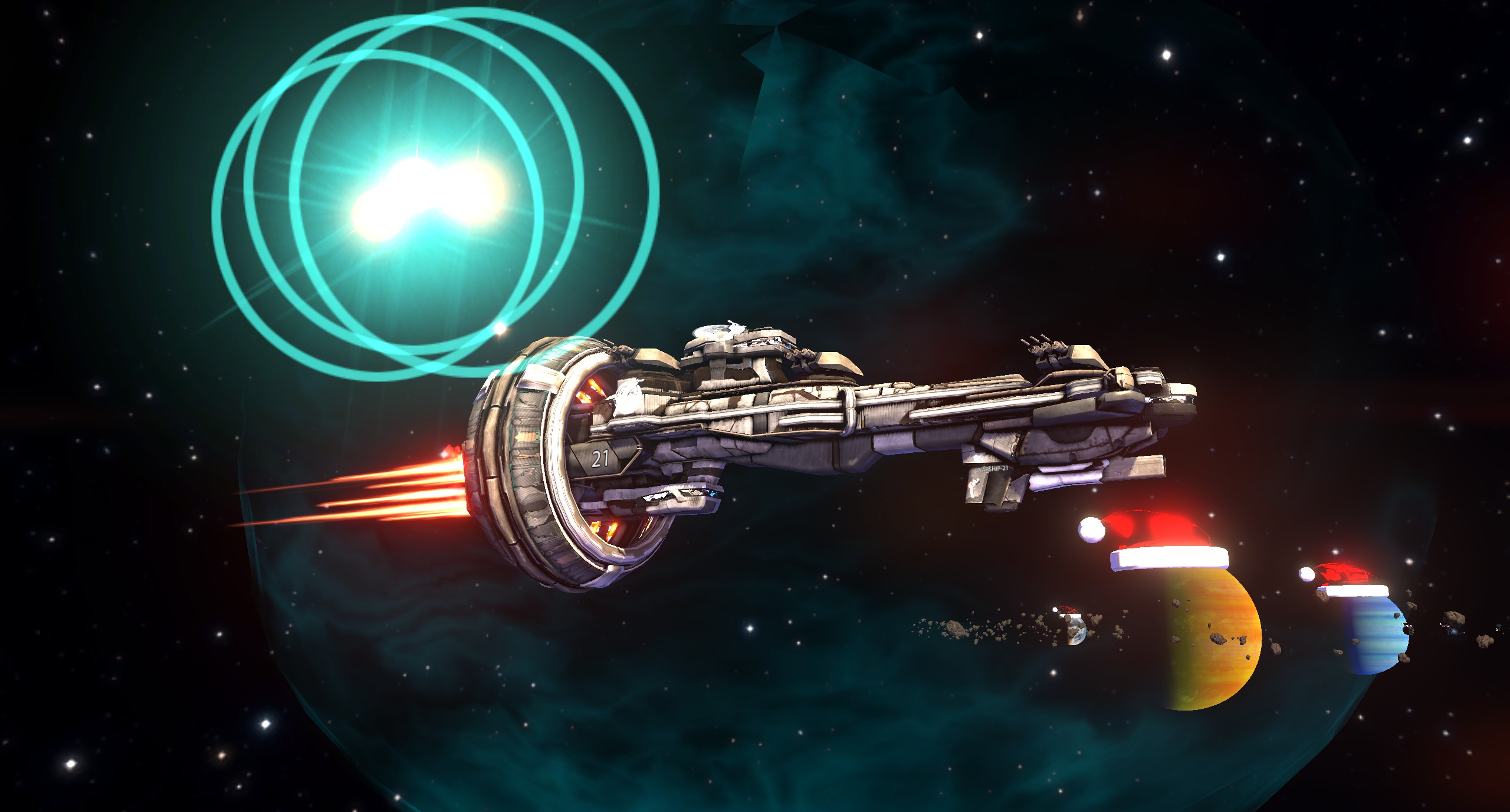 The altered shield impact effects - they look fine for MK1 (basic) shields but I may go back to the older versions for the higher end shields.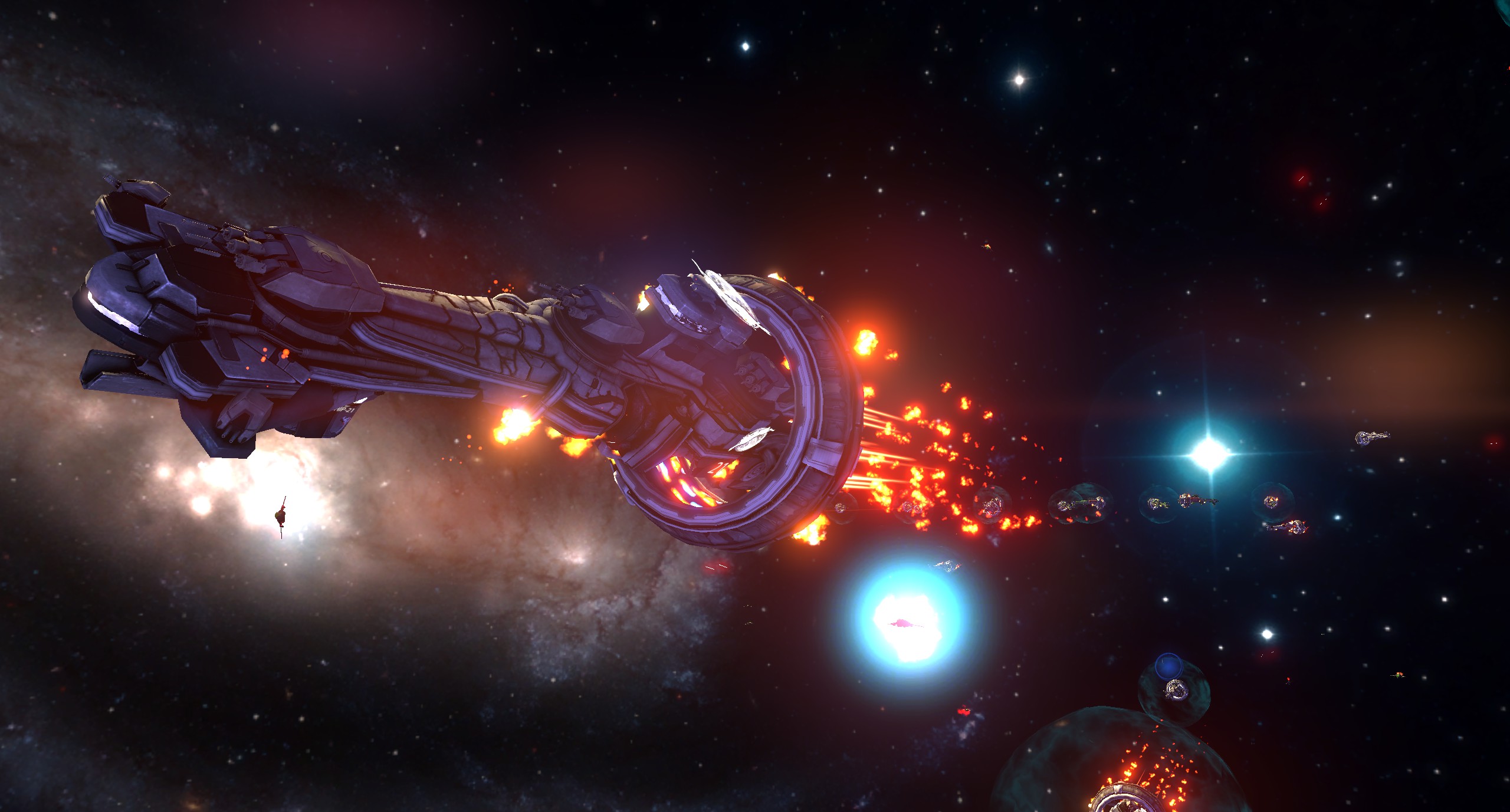 Solforce Fleet Admiral:
"Alright boys, this all out attack clearly isn't working! Fall back and roll!"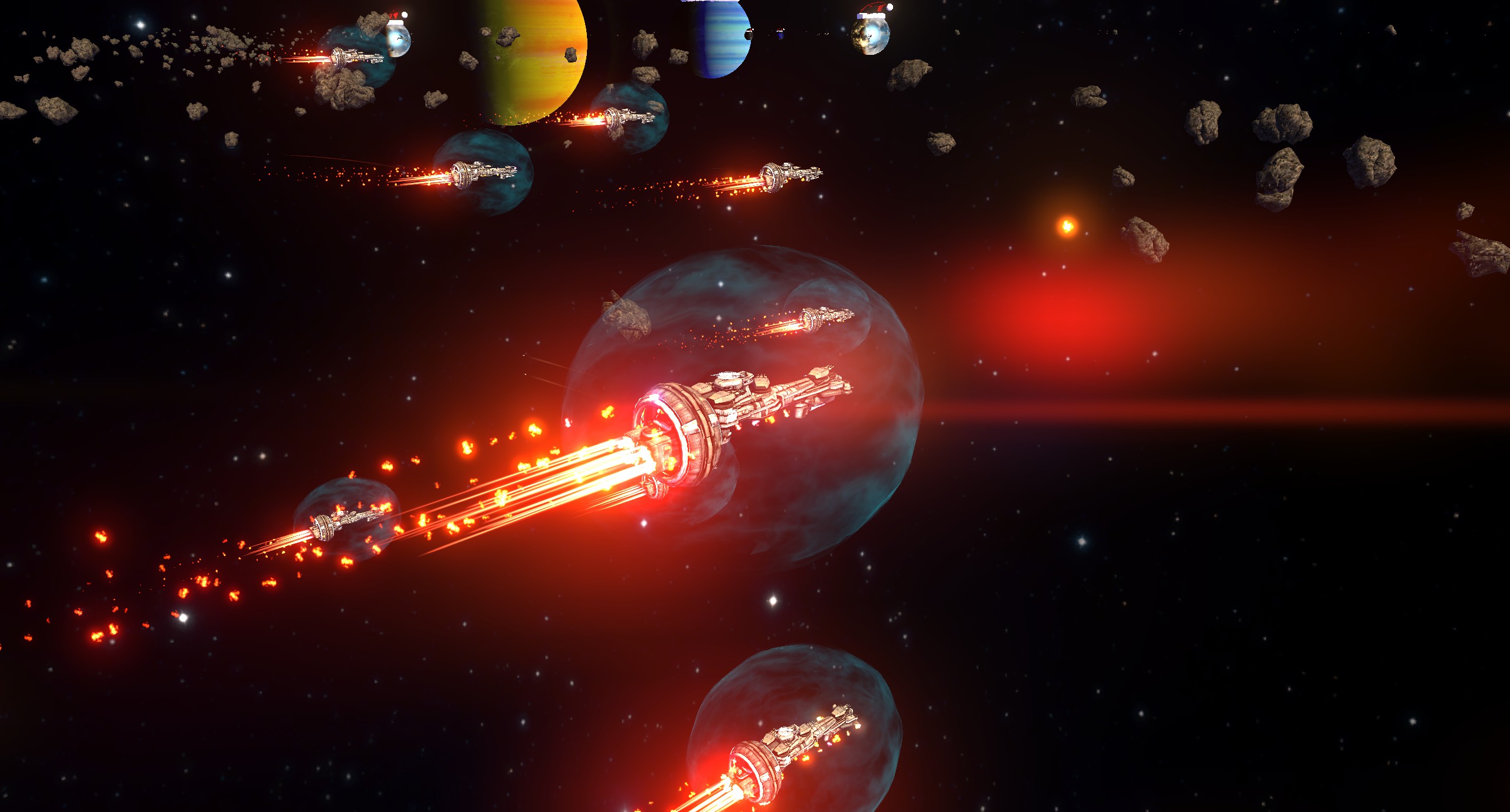 "Fall back to the asteroids so we can use them as cover as we get back in formation!"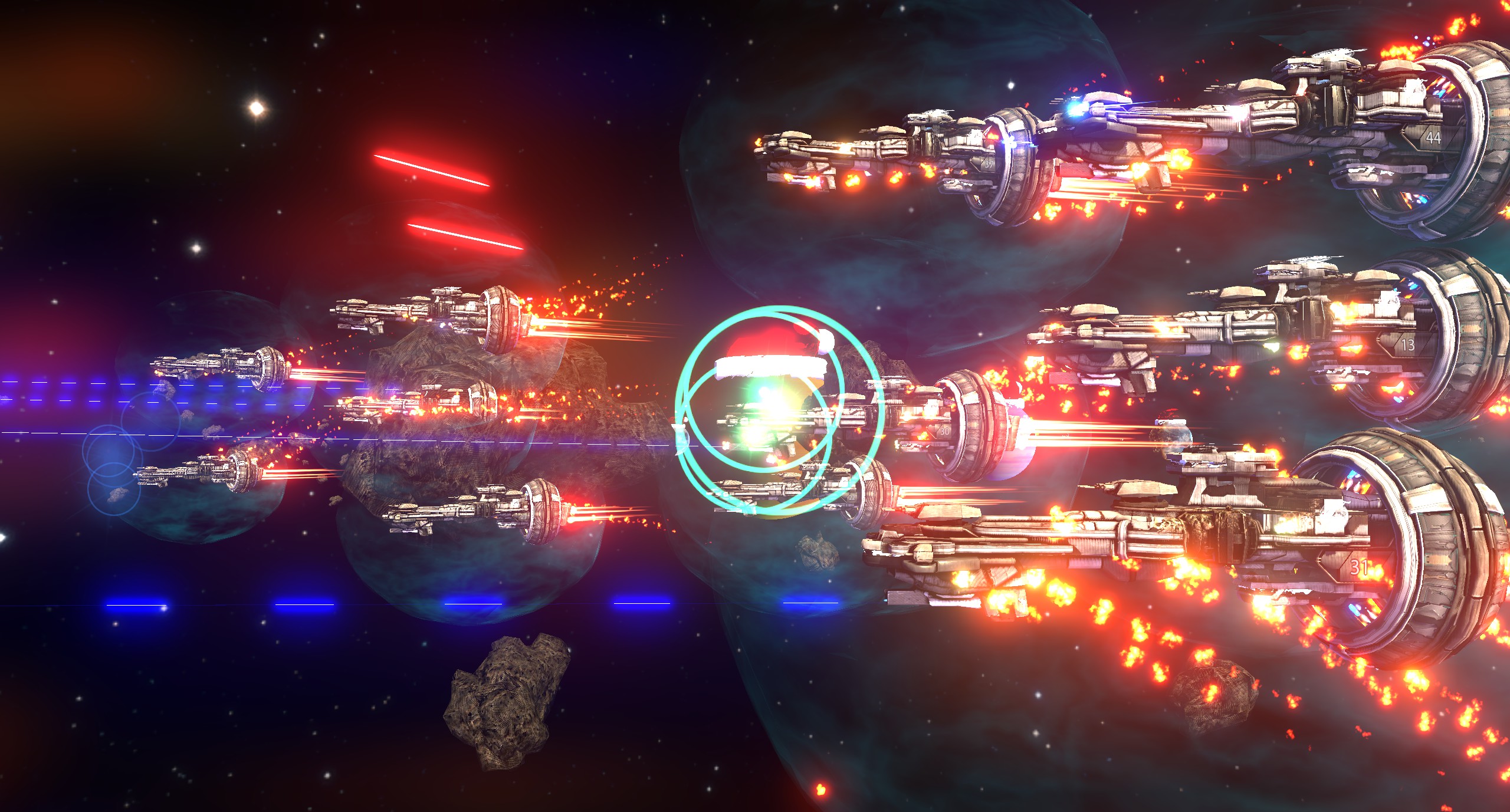 "Now isn't this more visually imposing?",
"But Sir, the hostile fleet has broken off and is heading towards our colony!",
"Never underestimate the chance to take a good Holo-photo. I'll get a promotion out of this.
"
--------------
EDIT: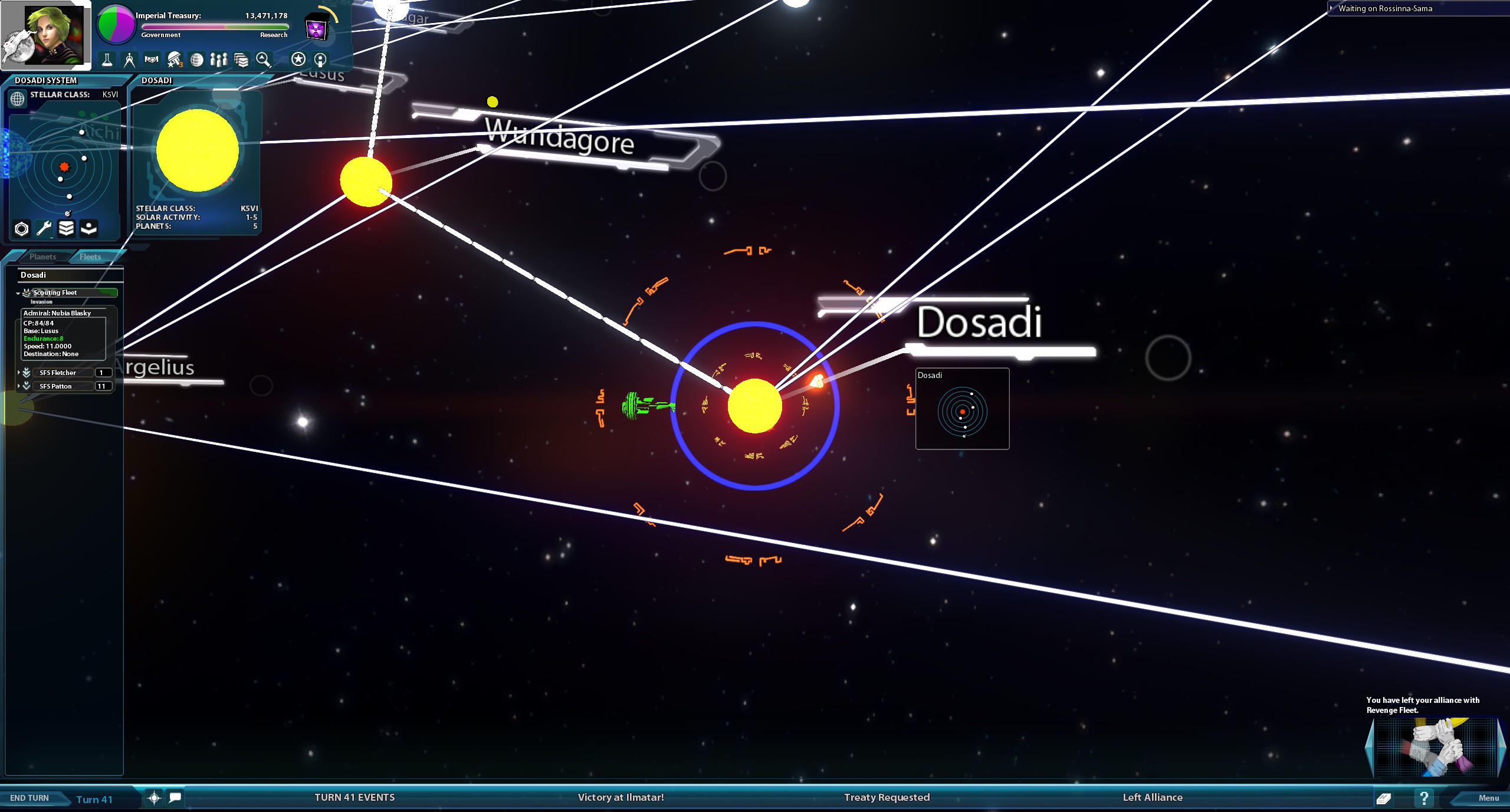 Turn 43. Solforce AI with
default settings
on the Very Hard AI difficulty is already fielding DN sized ships.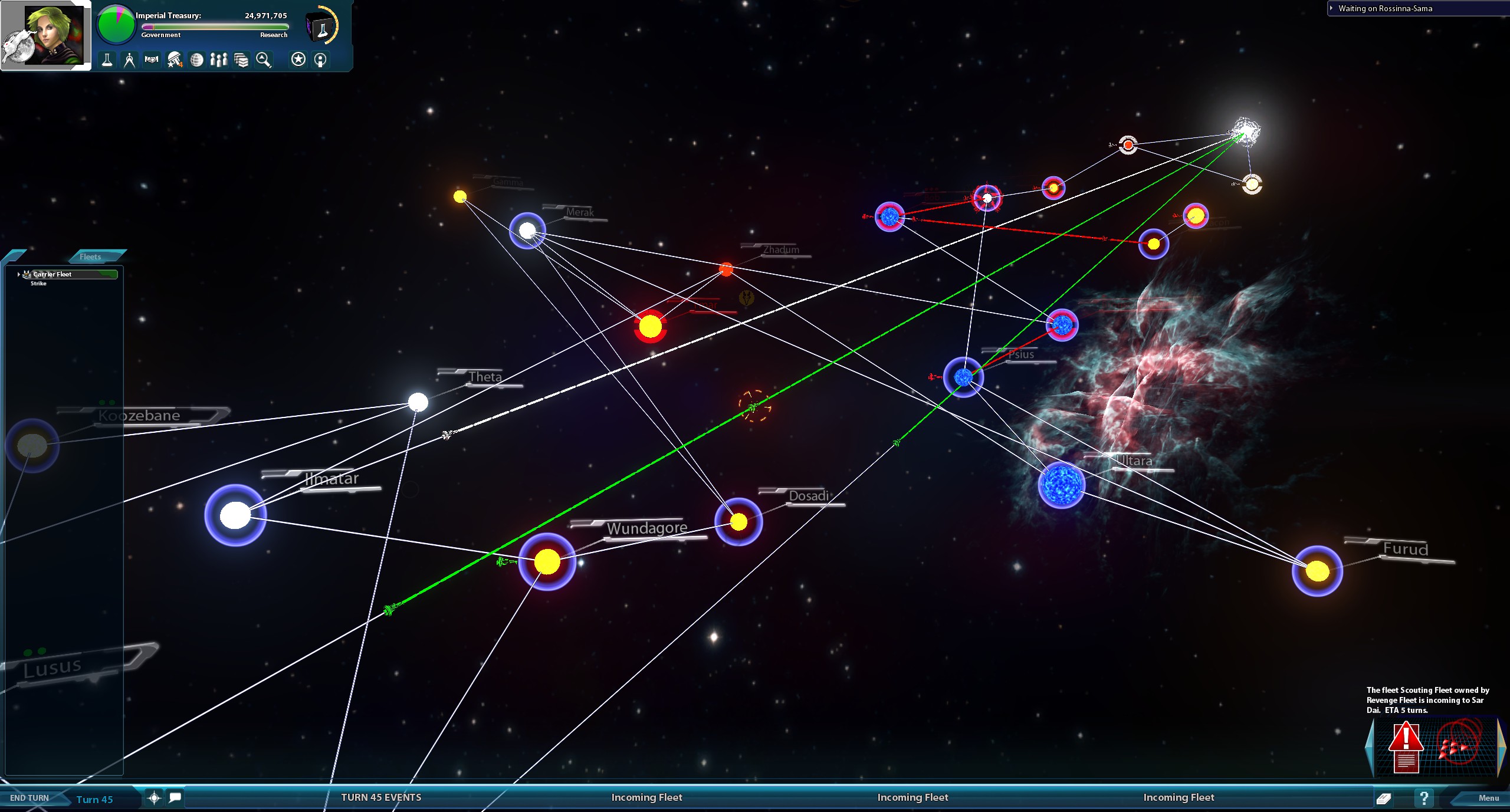 Turn 45. Three fully armed fleets with DNs on their way to my homeworld. How to tell when I'm taking things serious - no longer attempting to get Antimatter, more focused on getting my own DNs produced and paid for simply so I don't lose the game.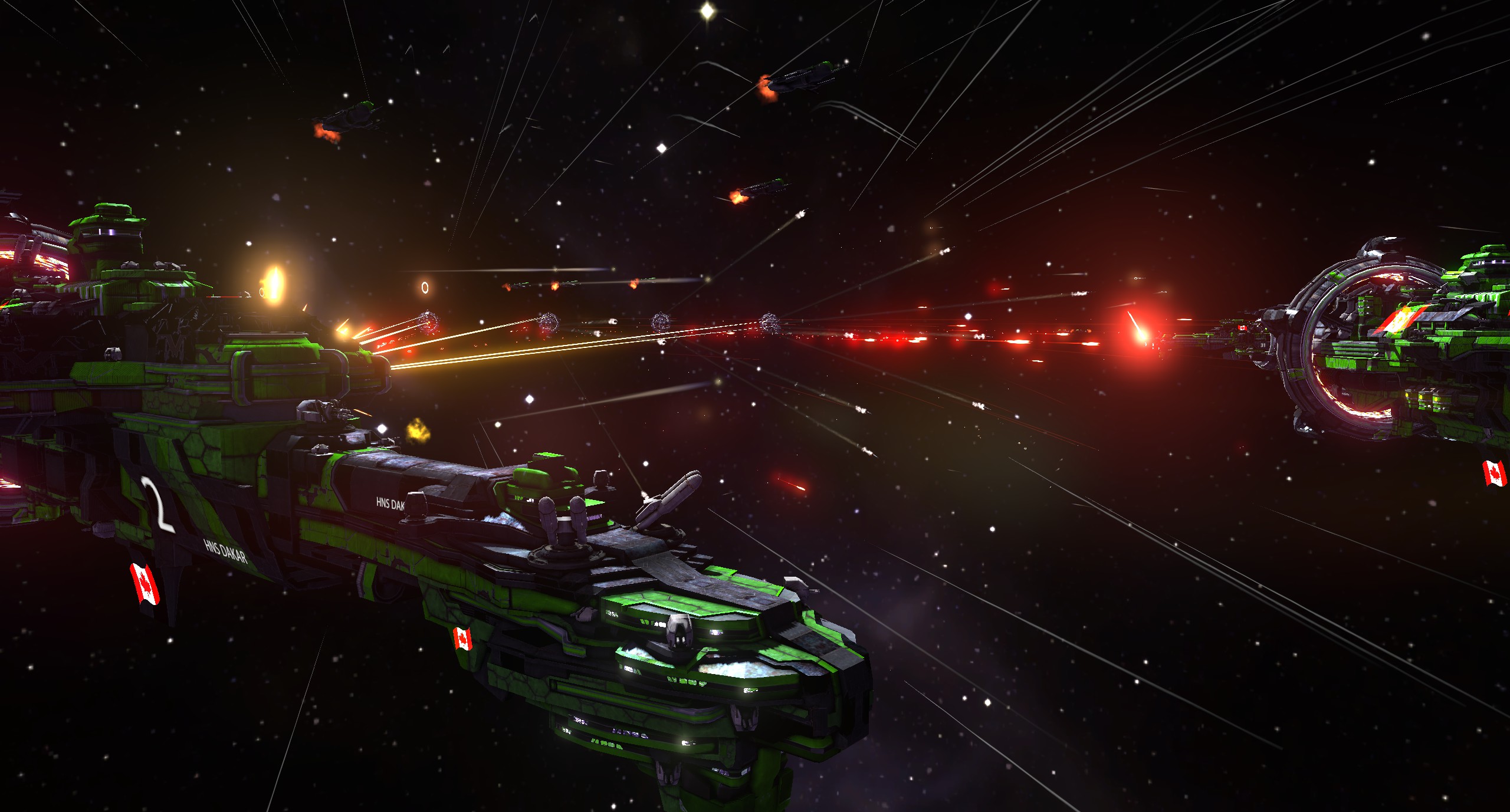 DN rushing has been technically nerfed in PH since most DN Mission and Command sections now require Advanced Dreadnought engineering but you still get the normal faction-specific 'armor' section and the armada CnC alongside the drone carrier and the DN sized supply ship which is often used more for salvage and repairs.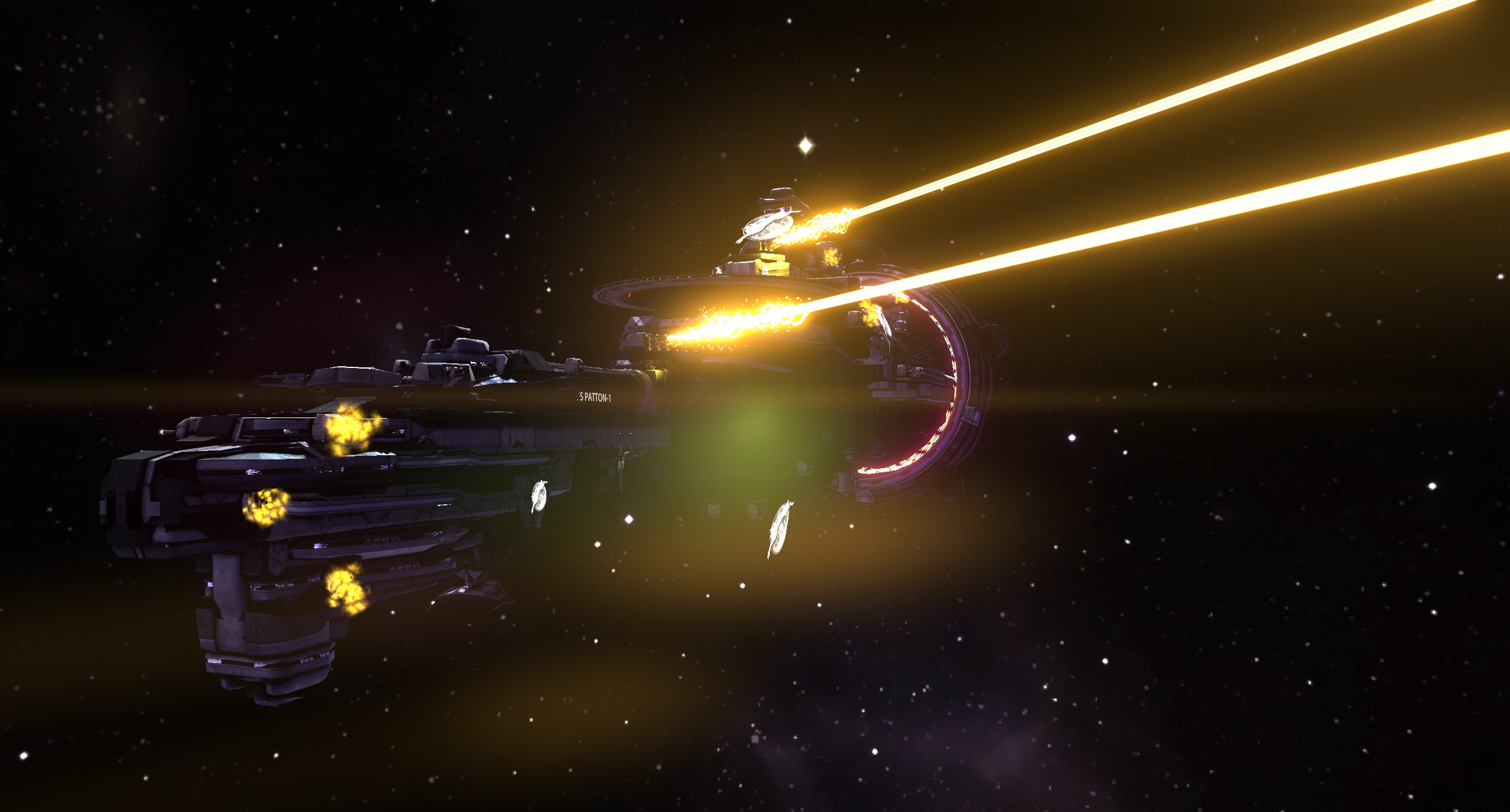 My chosen weapon research order left me with a Medium Turret weapon gap since my light mounts are using interceptor PD missiles (a Solforce starting tech) and I've teched to Ionic Beams for the heavy and very heavy mounts. So for Medium mounts since I had to rush these DNs out to counter the fleets coming my way, decided to pick snipers. Not the best choice but I felt like I wanted at least one weapon on my DNs to convince the AI not to just kite me with missiles and other long range weapons including snipers of their own.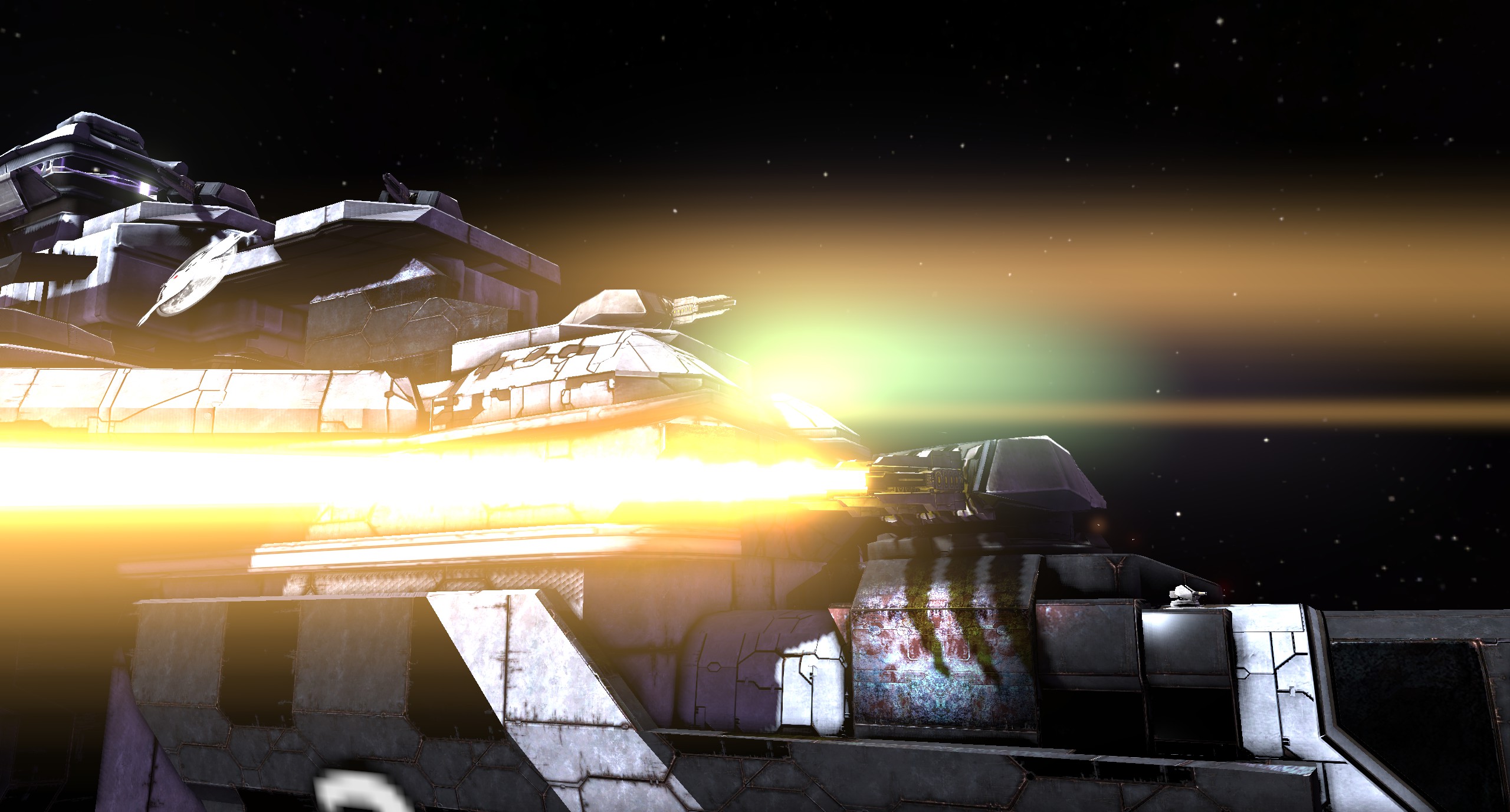 I'm still surprised SOTS2 handles 4K as well as it does with every setting maxed out.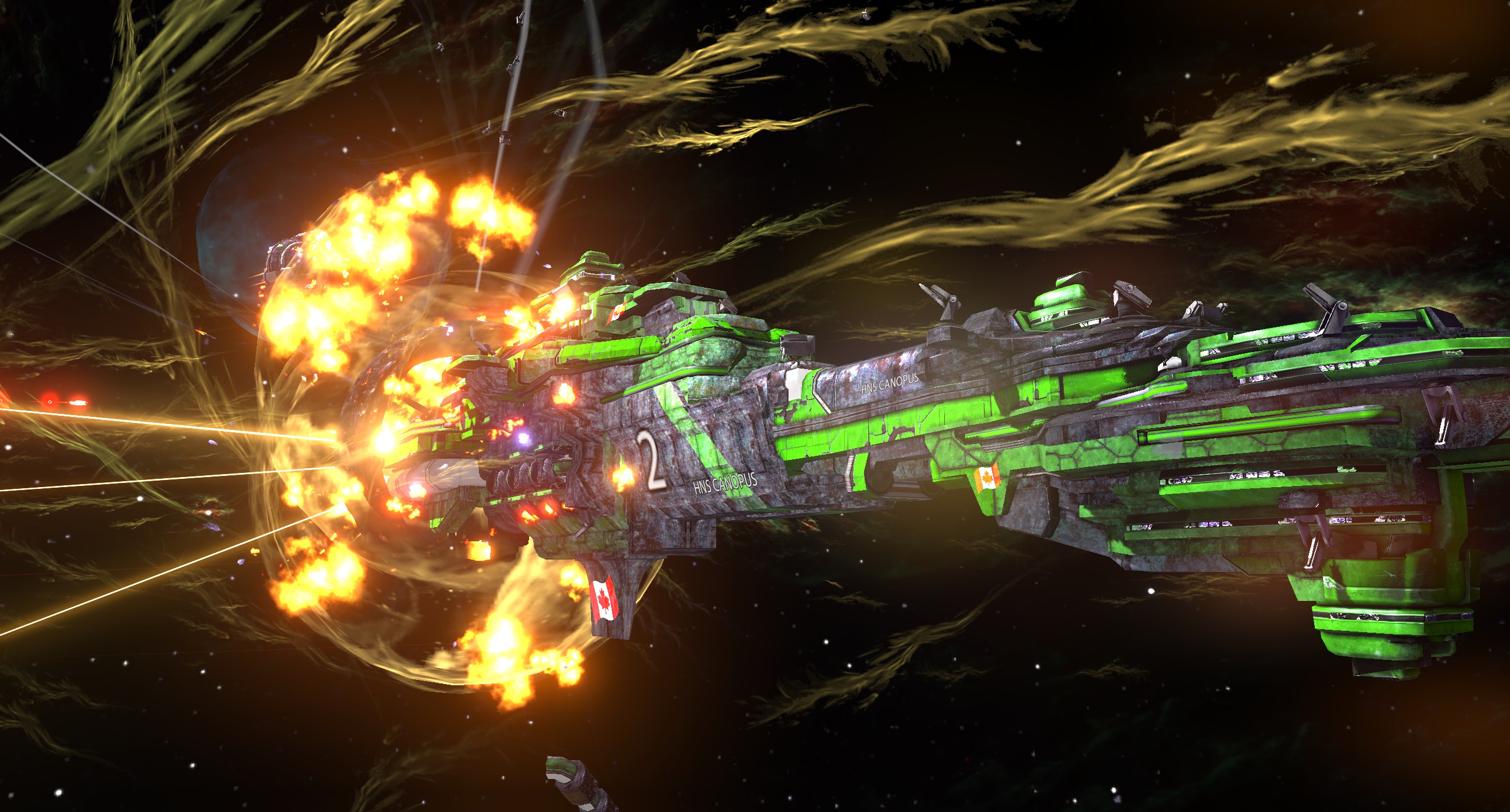 DN engine sections explode really well and help to visualize their power and importance.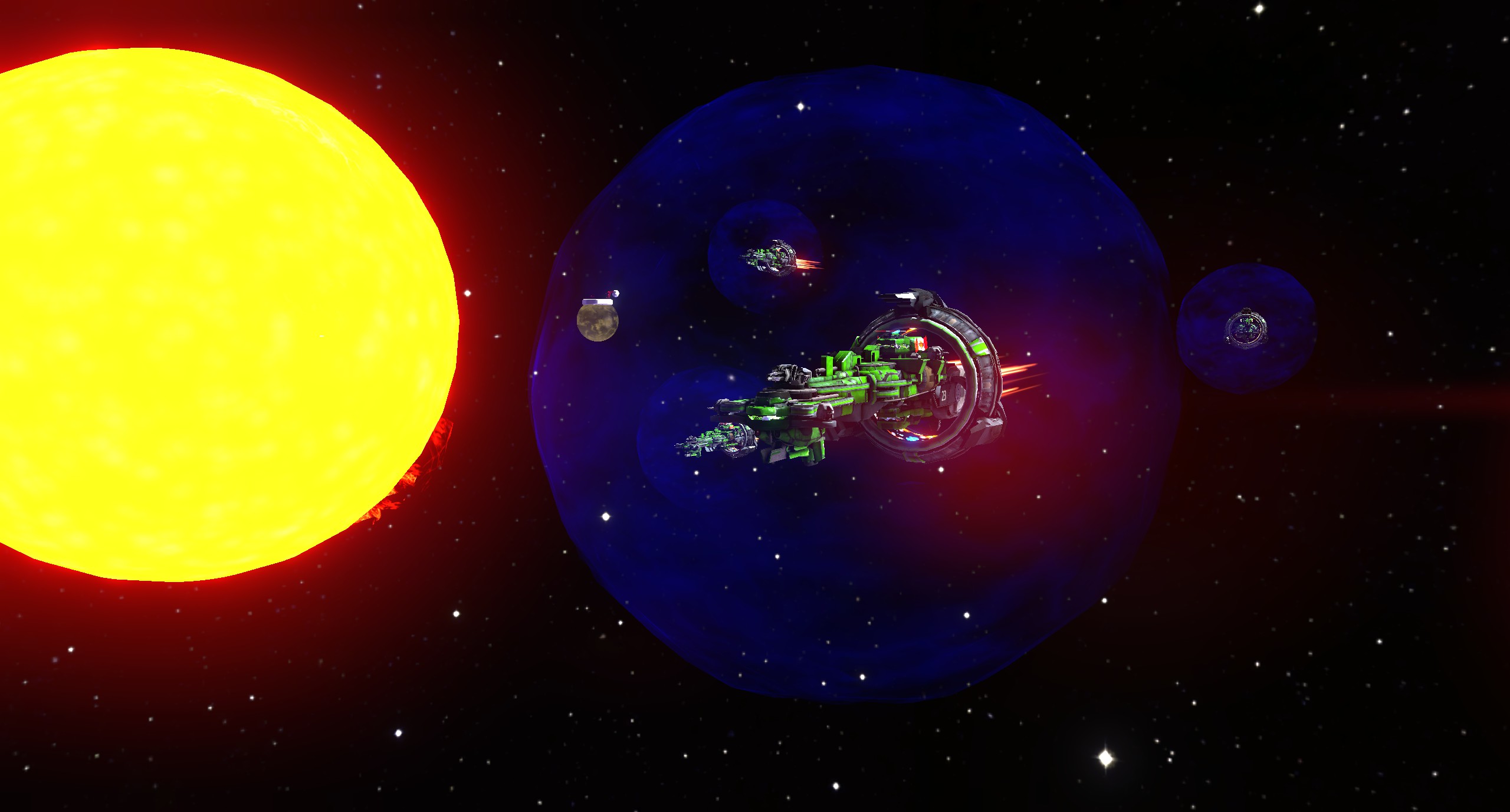 AI demonstrating their ability to actually prototype and design new ships - the High Capacity Shields (Vanilla: MK 3 shields) is a starting tech for Solforce but no starting design has it enabled by default. Give the AI a reason to update their ships and they'll do it.
One more update for this post once I've done it - I plan on seeing if I can hold out against all of those DN fleets.