Today's run was more of me just wanting to play the game, though I still wound up changing a few things. Since when don't I?
Work on the randoms and AI is back in progress - I'm not happy with the Pirate Base and the Swarm so looking into ways to make them more interesting. Due to UI problems I've been reducing armor counts across the board with 'spam' things like drones and the smaller randoms but this is making them die far too fast. Still working on getting their structural rating to a good point so where they can take a fair amount of hits before exploding but not being so tanky that even a dedicated PD ship can't scratch their paintwork.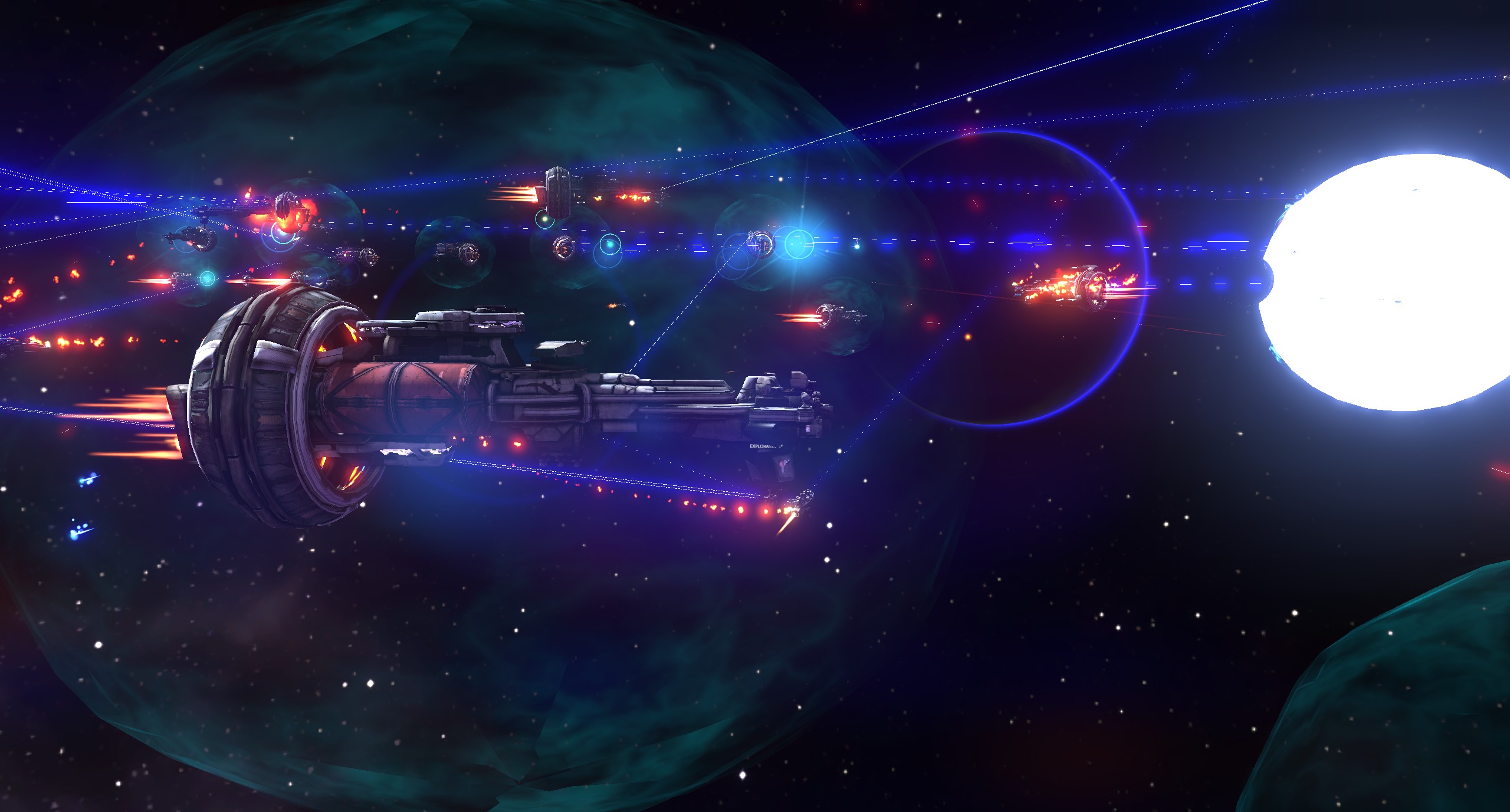 Work on Lasers (Beamers) is ongoing. Since they do not get reflected and hit instantly, they are proving to be hard to use since the AI hates them when compared to blasters (Lasers) since the AI doesn't seem to take into account how many 'ticks' of damage a beam does when compared to other weapon types. Could be wrong but, ehh.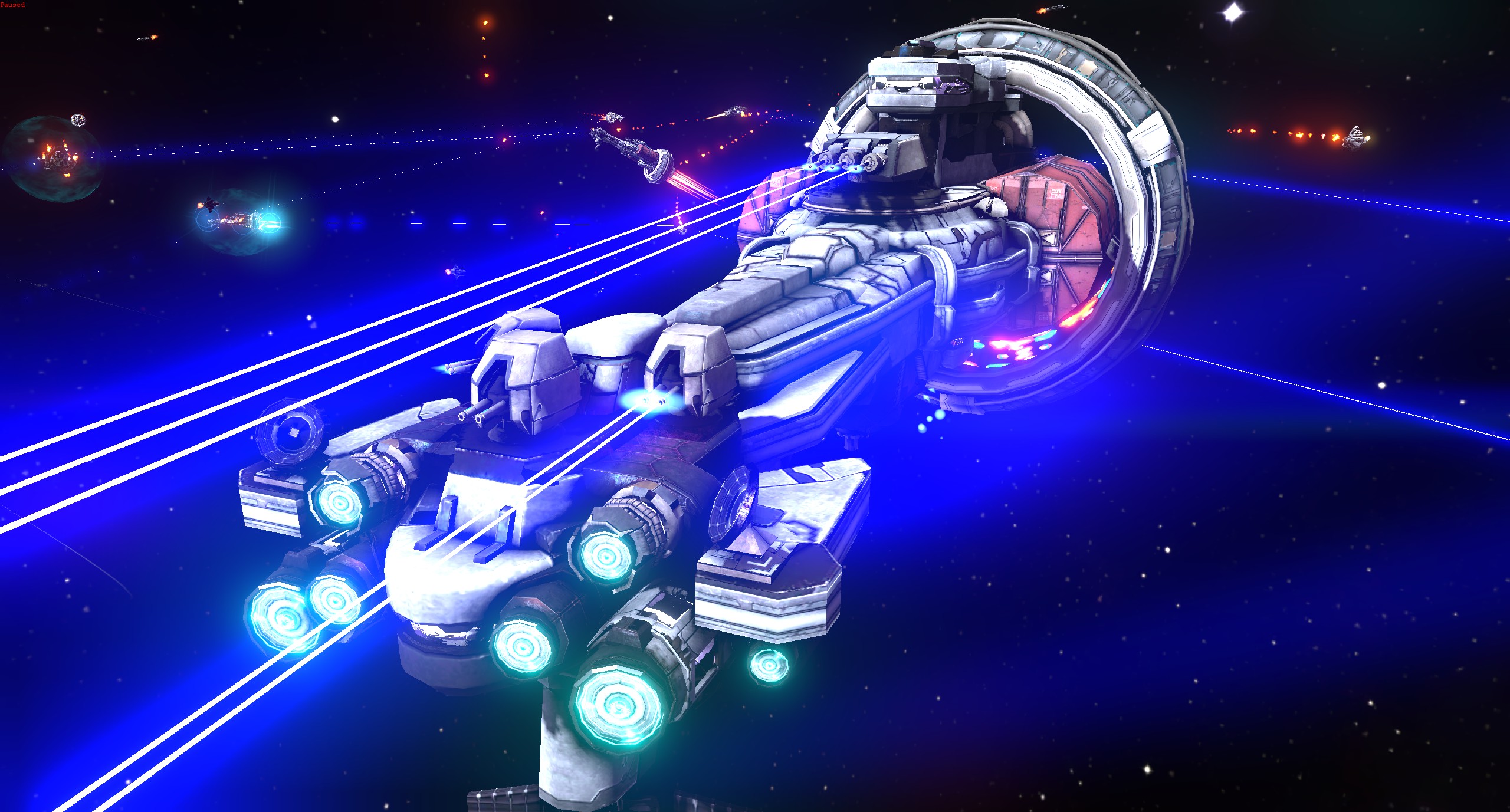 I wish for SOTS HD that it would be possible to make a 'whip' like beam weapon like what's shown in the Nexus 2 Trailer. In the meantime, the Lasers still look good enough.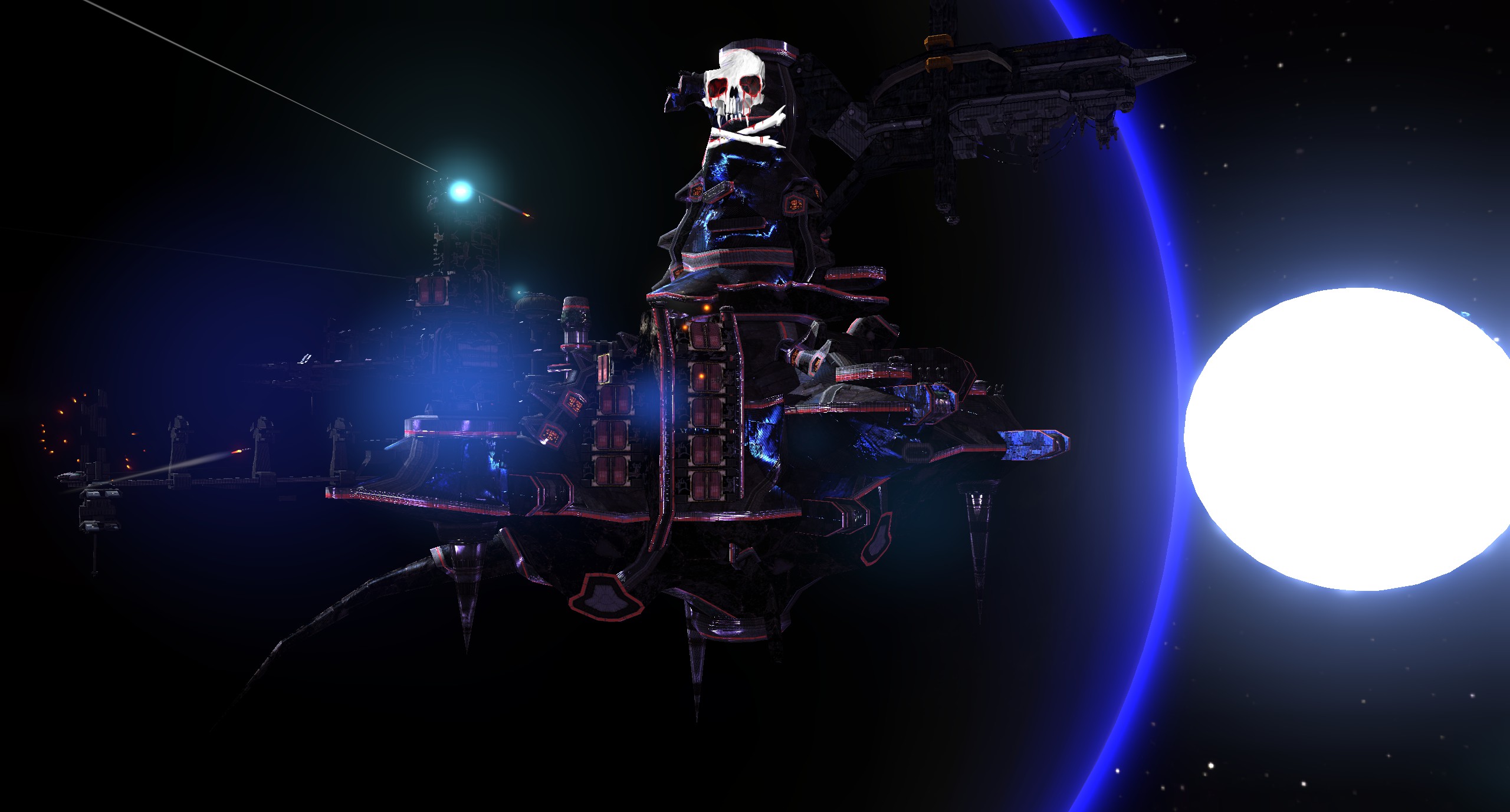 It is as if the pirates chose a perfect ambiance - a White star with their station parked beside a blue gas giant.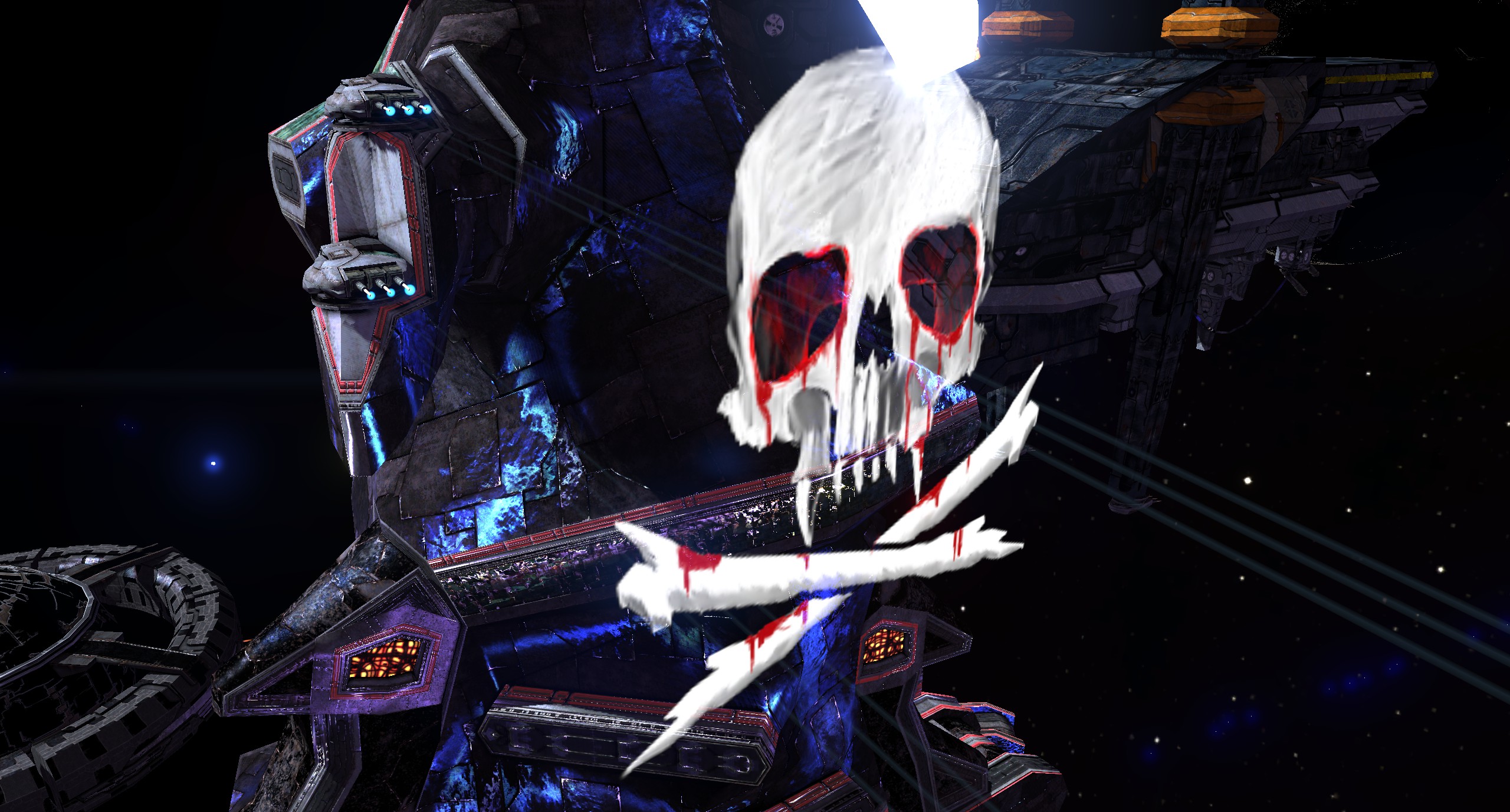 Why can't all stations be armed like this? Ugh, one day. One day.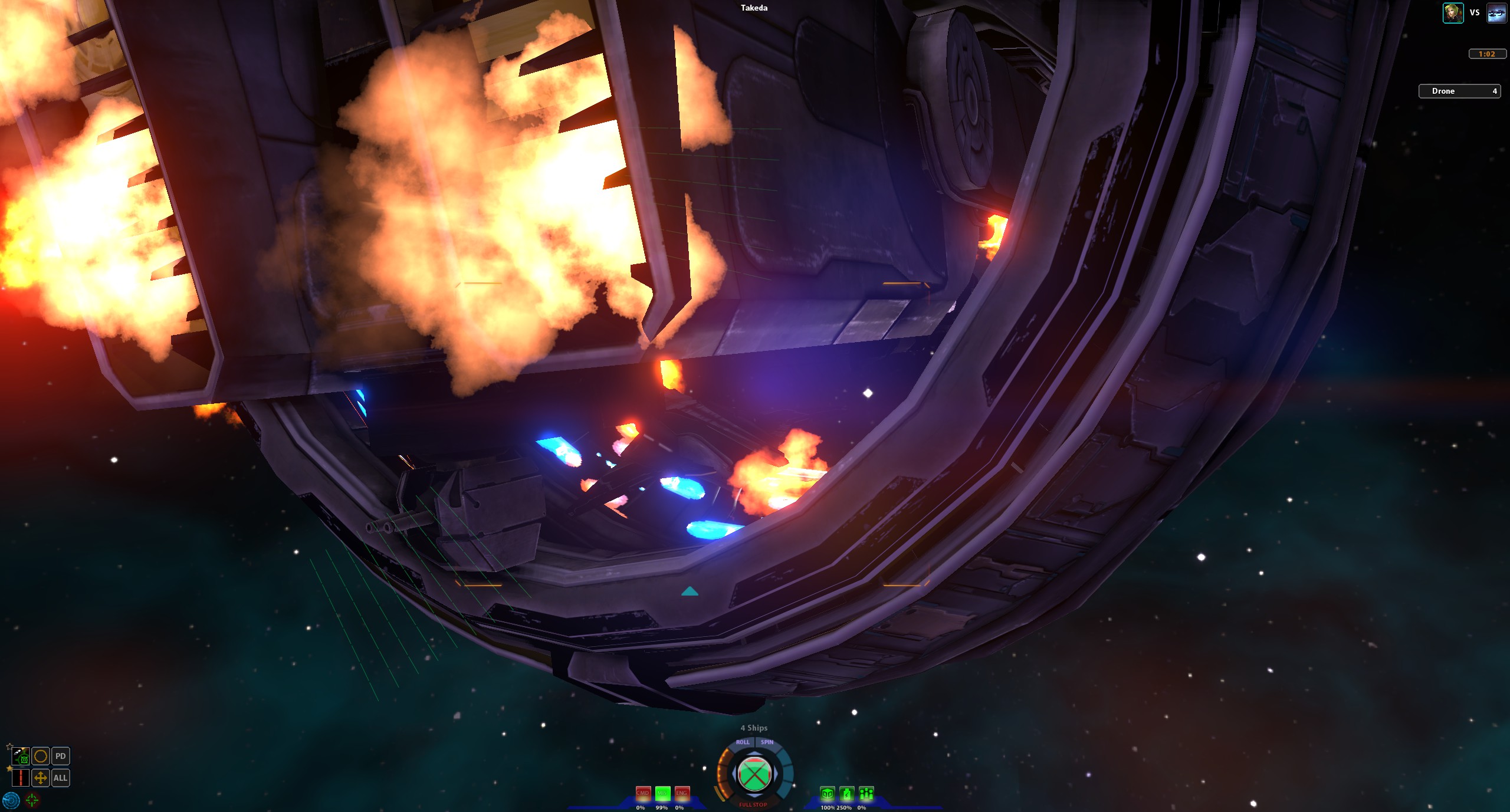 Bit hard to see but that drone's stuck. Yes, ships do have collision though there's no evidence of collision damage.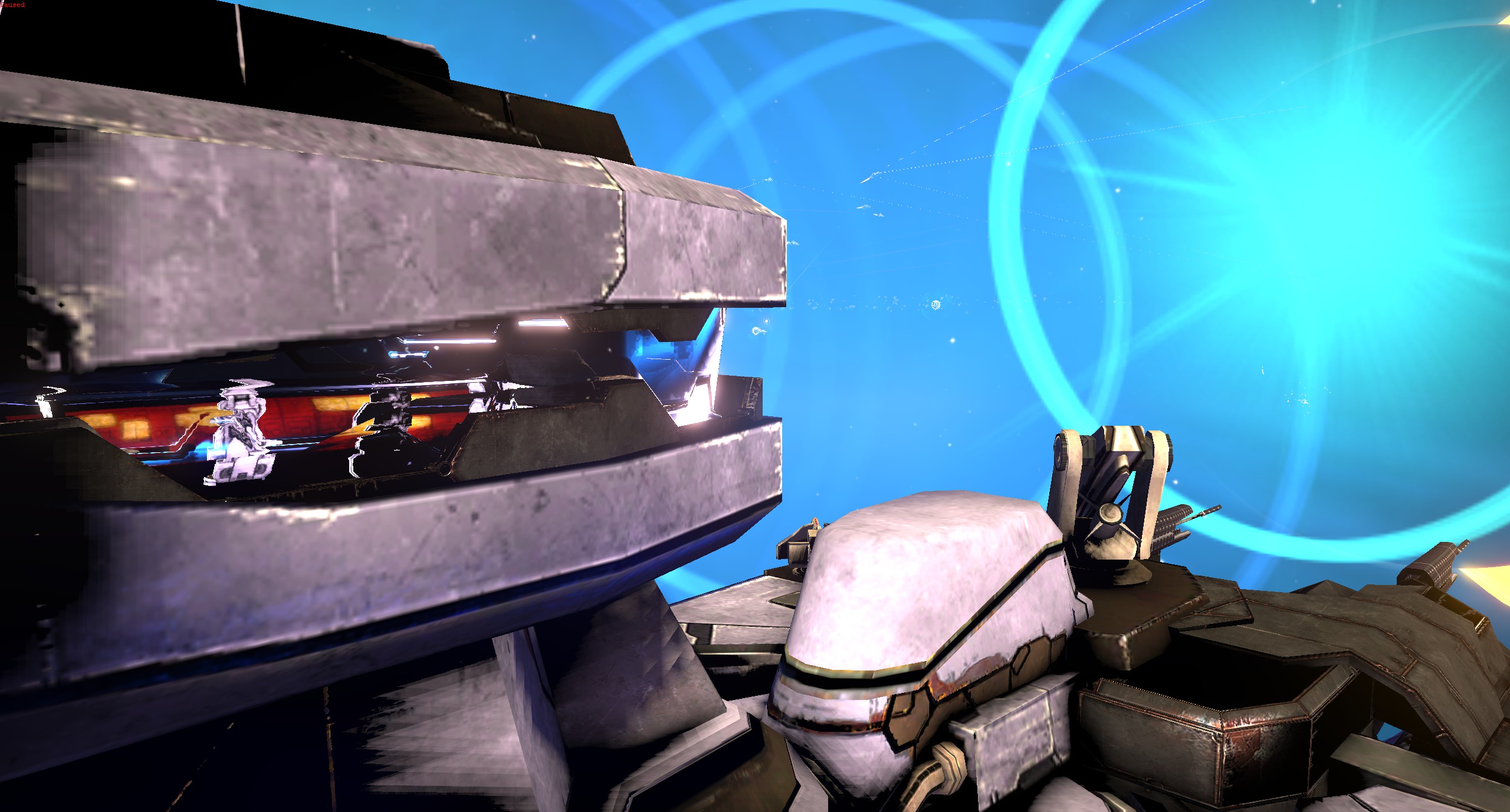 I admit the effects look a little weird if you put yourself on that ships bridge. Seeing your shields react like that would be outright terrifying.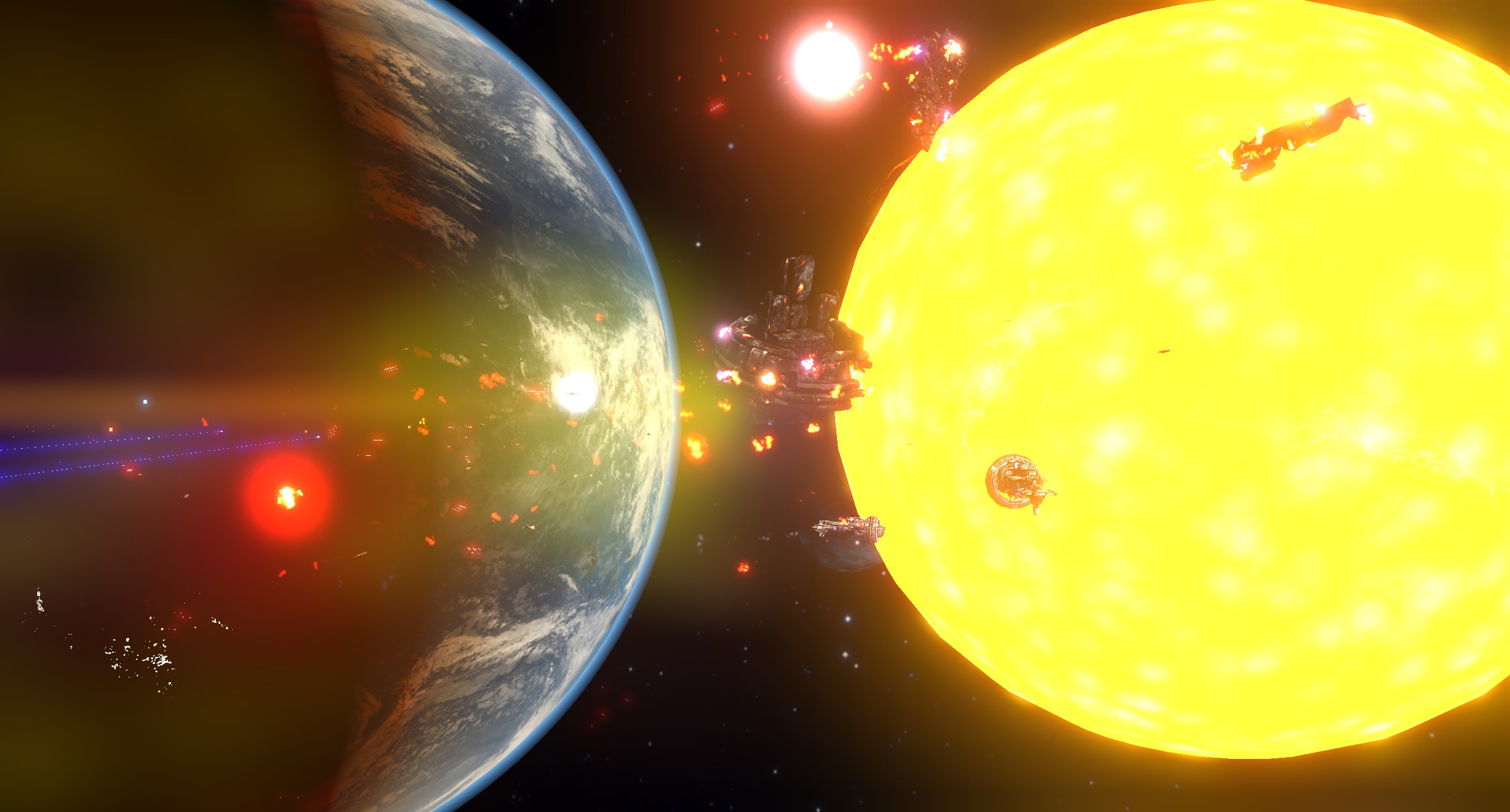 There's so many things I could wish for in SOTS3 if it ever comes around some day. The tech in many cases is there due to modern engines and hardware - could you imagine if ships could punch visible holes through one another like in the Freespace 2 trailer? Or if weapons could slice ships in half or knock visible chunks off it?
I hate my imagination sometime. There's still no game that combines all of the ideas I've seen into one place - SOTS Prime is the closest with SOTS2 in close second but then there's a huge gap to the point where the next closest game isn't even a 4X, its a space-sim, good old Freespace 2.
There is so much untapped potential in what Kerb can do; call me a fan all you like but its true as far as I am concerned. Can you imagine if Kerb did a full blown Star Trek game focused on combat? I can. And it makes me sad to think it'll never happen.
*coughs* Anyway.